---
TCF 2020 Virtual Season · Music from the Barn
A Vocal Recital (II): Songs of Schubert & Schumann
Click
here
to listen to this program on YouTube.com.
2020 Virtual Season ·
Program VIII · A Vocal Recital (II)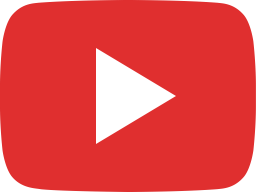 Introduction to Program VIII - A Vocal Recital (II): Songs of Schubert & Schumann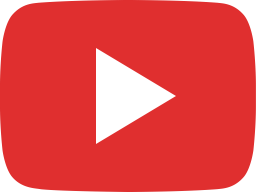 Franz Schubert: Sei mir gegrüsst, D. 741 (Friedrich Rückert) (1822)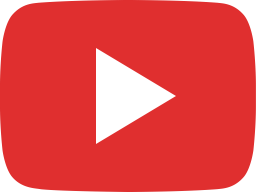 Franz Schubert: Lachen und Weinen, D. 777 (Friedrich Rückert) (1822)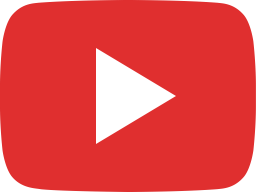 Franz Schubert: Nacht und Träume (Matthäus von Collin) (1825)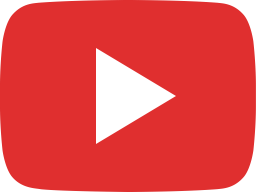 Franz Schubert: from Schwanengesang, D. 957 (1828)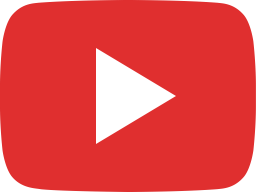 Franz Schubert: from Die Schöne Müllerin, Op. 25, D. 795 (1823) | (poems by Wilhelm Müller)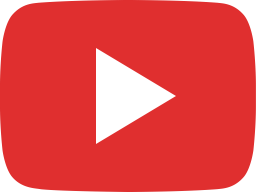 Franz Schubert: Im Fruhling, D. 882 (Ernst Schulze) (1826)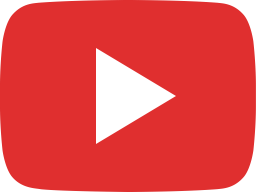 Franz Schubert: Fruhlingsglaube, D. 686 ( Ludwig Uhland) (1822)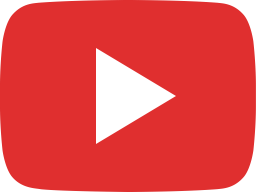 Robert Schumann: Widmung (Friedrich Rückert) from Myrthen, Op. 25 (1840)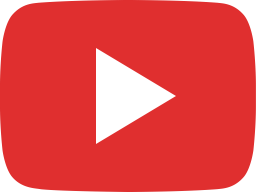 Robert Schumann: from Dichterliebe, Op. 48 (1840) | (poems of Heinrich Heine)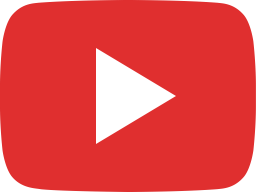 Robert Schumann: from Kerner Lieder, Op. 35 (1840) | (poems of Justinus Kerner)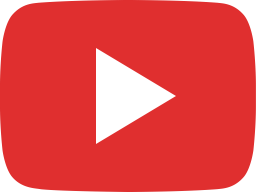 Robert Schumann: from Myrthen, Op. 25 (1840)
Program
Schubert
Three Schubert Songs
Franz Schubert (1797-1898)
Sei mir gegrüsst, D. 741 (Friedrich Rückert) (1822)
Lachen und Weinen, D. 777 (Rückert) (1822)
Nacht und Träume (Matthäus von Collin) (1825)
Lorraine Hunt, mezzo-soprano
Stephen Blier, piano
from the 1995 Token Creek Festival
from Schwanengesang, D. 957 (1828)
11. Die Stadt (Heinrich Heine)
12. Am Meer (Heine)
13. Der Doppelgänger (Heine)
14. Die Taubenpost (D 965a) (Johann Gabriel Seidl)
Charles Blandy, tenor
Allison d'Amato piano
from the 2017 Token Creek Festival
from Die Schöne Müllerin, Op. 25, D. 795 (Wilhelm Müller) (1823)
18. Trockne Blumen
19. Der Müller und der Bach
20. Des Baches Wiegenlied
William Hite, tenor
Kayo Iwama, piano
from the 2016 Token Creek Festival
Two Schubert Songs
Im Frühling, D. 882 (Ernst Schulze) (1826)
Frühlingsglaube, D. 686 (Ludwig Uhland) (1822)
Kendra Colton, soprano
Judith Gordon, piano
from the 1996 Token Creek Festival
---
Schumann
from Myrthen, Op. 25 (1840)
Robert Schumann (1810-1856)
Widmung (Friedrich Rückert)
Lorraine Hunt, mezzo-soprano
Stephen Blier, piano
from the 1995 Token Creek Festival
from Dichterliebe, Op. 48 (Heine) (1840)
1. Im wunderschönen Monat Mai
2. Aus meinen Tränen sprießen
3. Die Rose, die Lilie
4. Wenn ich in deine Augen seh'
5. Ich will meine Seele tauchen
Frank Kelley, tenor
Janice Weber, piano
from the 2018 Token Creek Festival
from Kerner Lieder, Op. 35 (Justinus Kerner) (1840)
6. Auf das Trinkglas eines verstorbenen Freundes
7. Wanderung
8. Stille Liebe
9. Frage
10. Stille Tränen
James Maddalena, baritone
Judith Gordon, piano
from the 2003 Token Creek Festival
from Myrthen
Die Lotusblume (Heine)
Der Nussbaum (Julius Mosen)
Lucy Fitz Gibbon, soprano
Ryan McCullough, piano
from the 2015 Token Creek Festival
---
Program Notes
Unmatched for its communicative power, music for voice and piano has been a persistent thread throughout the Token Creek Festival's three-decade history. From sets of individual songs, to short cycles from the Second Viennese School to the present, to concert-length cycles from the nineteenth century and our own time, vocal music has always figured prominently at Token Creek. In addition to concert performances, we have devoted several forums over the years to exploring the complex and intimate relationship between words and music. "Vocal music, to me," says artistic co-director and composer John Harbison, "is always further down the track towards a very intricate, complete kind of communication with the people who listen to it."
Our second (and final) vocal recital of this virtual season concentrates on the iconoclastic song composers of the nineteenth century, Schubert & Schumann. From our audio archives we have compiled a program of single songs along with sections from some of the great cycles: Die Schöne Müllerin, Schwanengesang, Kerner Lieder, Dichterliebe, and Myrthen, presented by singers Lorraine Hunt (Lieberson), James Maddalena, Frank Kelley, William Hite, Kendra Colton, Lucy Fitz Gibbon, and Charles Blandy, with pianist-partners Kayo Iwama, Steven Blier, Janice Weber, Judith Gordon, and Alison d'Amato.
---
Schubert
Schubert song cycles are really his own invention. The derivation often cited from Beethoven's An die Ferne Geliebte is a little shaky ‐ yes, that's a series of connected songs, meant to be performed as a unit within a loose frame But it is a large leap from Beethoven's song group to Schubert's large-scale narrative forms as found in Winterreise and Die Schöne Müllerin. Both of these depict, with dramatic nuancing, a young man's journey from hope to despair in the face of unrequited love. Schubert's chose texts that mirrored his experience, emotions influenced by the natural world, his own ultimate dramatization of his fate as a lonely outsider. And it is hard to hear, in these beautiful and characterful songs, the restraint and formality so many listeners have found in these passionate evocations of loss, distance, and loneliness.
Schubert's songs strive for an almost equal partnership between singer and pianist. The singer sings the song, the pianist accompanies in the most imaginative sense, but very seldom makes a self-sufficient presentation of the primary material and almost never proposes an independent solo-comment on the song in progress or the song just heard. Brief preludes in Schubert songs are miraculous atmospheric clues, but they are mostly preludial, statements anticipating the accompaniment patterns. And even at the end of his song-writing career, some of the finest Schubert songs consist of vocal melody soaring over a relatively static grid, its very restraint amplifying the expressivity of the line.
Schubert, like Schumann, wrote some of the most challenging solo piano and piano chamber music we have. Both of them write noticeably as non-active pianists, awkwardness and stretches and unusual patterns abound. But Schubert's songs, expecting his own participation as pianist, are less stubborn, and even in his chamber music he is more willing to let the pianist cooperate, color, and lay out. (The numerous facilitations scrawled in his own song copies make encouraging reading for other challenged composer-pianists).
---
For many years, commentators seemed to regard Die Schöne Müllerin as the lighter, more inviting of Schubert's two big song cycles. It was not difficult to perceive the gravity of the Winter's Journey (Winterreise) which begins with the hero battling the elements, his disappointments already revealed, the destination already in view. For some reason the final arrival in total madness and despair seemed a more grievous outcome to some listeners than the much more starkly etched suicide which concludes Die Schöne Müllerin.
While marking the significance of its date of composition, 1828, Schubert's turning point, the writer of the Schubert entry in Groves' Dictionary of Music blithely states
Yet during this depressing period the first songs of the Schöne Müllerin cycle were composed: they grace this unhappy year, in truth, like a sunny archipelago of songs. The author is Wilhelm Mueller, and the story told in the sequence of poems originated in a family charade.
Well, some sort of charade is involved here, but it is the very serious one of self-delusion, a dangerous state of fantasy which costs the insecure and socially inept protagonist his life. Certainly a turning point in the consideration of these songs was the first recording by the great Schubertian Graham Johnson three decades ago, accompanied by the first of his essays on the piece. Throughout his many encounters with the cycle he stresses the following points: The young man in the story has really only one confidante, the brook, to which he confides his deepest hopes and feelings, and from whom he imagines answers both stern and compassionate. He very likely also imagines as well his address to and the reactions of the young woman, who speaks authentically only once in the piece, wishing to go inside from the rain after the young man manages only to sit with her speechless and in tears.
The very Schubertian subtlety which Johnson recognizes in the cycle is that the primary character is manic and delusional, alternately believing, on no evidence, "she is mine," and then facing the truth that she has fallen in love with the hunter. The latter part of the cycle ‐ when the color green comes to represent not so much betrayal as defeat, failure of nerve ‐ dives to a depth of painful acceptance ‐ denial extreme even for Schubert.
It is hard to resist feeling almost too close to the composer in the song "Trockne Blumen," when the dry flowers of his defeat are reborn at his funeral, bursting into bloom as she walks by. Schubert: the shy still-young artist, writing some of these pieces in his only hospital stay, under a new verdict of syphilis, riddled by mercury treatment, finding just the way to (shyly) predict his own eventual triumph.
---
Before his death in 1828, Franz Schubert had completed portions of two projected song cycles — one on poems by Ludwig Rellstab, and the other on poems of Heinrich Heine. These cycle fragments, representing a total of thirteen songs, were collected after the composer's death by his brother, Ferdinand Schubert, and one of his publishers, Tobias Haslinger, who then added "Die Taubenpost" and published all fourteen as Schwanengesang (Swan Song) in 1829. 
Schwanengesang is not a planned cycle, it is a collection of Schubert's last songs, as serious and searching as the two great cycles Die Schöne Müllerin and Winterreise, but not narrative, its sequence to be decided by its performers. It lacks the literal sense of journey that accompanies the other cycles, and so also their sense of interpretive architecture; however, true "cycle" or not, it possesses enormous musical variety and emotional scope. It crystallizes the musical and literary currents present in Schubert's thinking at the time of his death, and hints at the creative paths he might have followed had he enjoyed the luxury of more time. At the very least, Schwanengesang showcases Schubert's flexible response to poetry and revisits the archetypes of song and sentiment that populate his output overall. Here we have "riding" songs and "wandering" songs, the friendly brook and the crashing wave, virtuosity and musical economy, all juxtaposed — as appropriate a swan song as could be for one of the greatest song composers of all time. (Arkivmusic)
---
Schumann
In the years following Schubert's death in 1828, a great campaigner for the spread of his reputation was the journalist-composer Robert Schumann, one of the first to completely grasp Schubert's unique sense of scale and pacing, one of the few who really understood how radical his predecessor's vision had been. Schumann never attempted to put forth a song cycle of the scope and daring of the big three Schubert pieces, he did something very different, he transformed the concept of the voice and piano song.
Most of the modesty of the accompaniment mode is gone in Schumann. Unlike Schubert's lineage in the simple folksong or the operatic orchestra, Schumann from the beginning writes piano parts which, if the singer does not show up for rehearsal, are essentially self-sufficient piano pieces. In doing so he reveals himself to be part of a non-Viennese world, in fact a much more northern world, that of the Leipzig descant vocal line composers. Composers who, all the way back to Schütz and Schein, find no text unsettable if the issues fire their mind. Composers who often write instrumental parts that sound like everyone is already there, then add a freely inflected vocal part against it. And part of the Leipzig vocal music urge is the extended instrumental core, exposition or comment, which means that in a Schumann song, as in a Bach cantata or Wagner opera, the instrument must have space to say its own piece.
There is another interesting reason that Schumann songs are so fundamentally different from Schubert's, having to do with their pianistic ambitions. Schumann aspired to be a pianist, eventually injuring himself with his zeal to strengthen his hands. We can feel in all of his music with piano an urge to participate, to be engaged, even to dominate.
Finally we must ponder the most important Schumann characteristic, the closing epilogues, crown jewels of the Kerner Lieder, the Eichedorff Lieder, and most of all Dichterliebe. Walking away from a performance of the latter cycle, we are often still in the epilogues, wondering what they are about, deciding what they mean, resisting deciding. The have a quality peculiar to Schumann, that one-to-one, that music which is meant from him to one hearer. We know it is probably for Clara, but in that moment it is certainly yours.
---
Widely considered his best song cycle, Dichterliebe (A Poet's Love) was composed within a matter of days — amazingly, during the same month as Schumann's Op. 24, Liederkreis. Dichterliebe takes for its texts 16 poems from the "Lyrisches Intermezzo," a section of Heinrich Heine's Buch der Lieder from 1827. With its thematic mix of sentiment and self-derision, so close to modern sensibilities, Heine's group follows a trajectory of increasing irony. The opening poems express an innocent hope that the speaker's love will be reciprocated; the first two selections both feature the optimistic imagery of springtime blossoms budding and birds singing. From the beginning, however, Schumann hints at a less favorable outcome. While it is not an uncommon device for Schumann to end the vocal line hanging on a dissonant chord, leaving the piano to carry out a song's conclusion, "Im wunderschönen Monat Mai" ends even more ambiguously. The song itself ends ethereally on an unresolved chord, suggesting that the singer's love may remain unrequited. By the fifth song in the cycle, the speaker's thoughts of his lover have already slipped into the past tense; and the seventh song, takes on a decidedly ironic tone. By the end of the collection, all pretense is gone, and the speaker's tone is jaded. Schumann's music is likewise plodding and unrelenting in its rhythm and figuration, and even more unrelenting in its dark parody. Triumphant ascending arpeggios break briefly into the major mode, only to find a sardonic answer in minor once again. Curiously, however, as the singer's final, sorrowful strains fade, a bittersweet piano postlude offers a sense of repose found nowhere in Heine's original.  (Arkivmusic)
---
Schumann's Kerner Lieder remains the least heard cycle of his great song year, 1840. It is extremely challenging for the performers — a very large vocal and emotional range, a tremendous scene-setting and scene-closing role for the pianist, and strange contrasts of weight and length among the songs, which must be fused into a flowing continuity. Although it has big hit numbers, they don't make good excerpts: the cycle is not divisible in spirit and form. (Because of its variety of vocal characters, it sometimes has been performed by more than a single singer, but this is a risk to its formal integrity.)
Justinus Kerner is an interesting poet, a kind of early nineteenth-century hippie, devoted to psychic wholeness, the oneness of nature, a quasi-Buddhist sense of the connectedness of all Being. Schumann responded to his poetry with even more than his usual passion, tenderness, and subtlety, and we as presenters are happy that this piece has persisted in the repertoire of these two performers.
---
In our concert the great song cycles of Schubert and Schumann, represented here by just a handful of songs from each, are "framed" by a postlude, prelude, and interlude of single songs. Three of these in fact come from Schumann's cycle Myrthen, dedicated to Clara Schumann and presented to her as a wedding gift. Based on texts of eight different poets, the 26 poems confront numerous emotions associated with love and marriage, such as confidence, devotion, contemplation, maternity, loneliness, and bravery. This idea of a secret lovers' meeting appears in the poem of "Die Lotosblume," where leaves fluttering in the wind are depicted with constant arpeggios that support a delicate, narrow-ranged voice part. "Der Nussbaum," about longing and separation, is notable particularly for his integration of the piano part into the overall rhetoric of the song: the opening piano measures later become both the completions of vocal phrases. "Widmung" is probably the very best known of all of Schumann's songs, not only for its title ("Dedication") but also for its ecstatic text by Friedrich Rückert. Schumann's equally ecstatic setting seems to capture all the joy and relief in finally being able to anticipate marriage, after the opposition of Clara's autocratic father and piano teacher Friedrich Wieck. Schumann composed the song in February 1840, and it is first in this collection that was his gift to his wife when they wed on12 September 1840. (With thanks to Michael Musgrave.)
---
We have been fortunate at Token Creek to host such a remarkable group of singers and pianists over the years, all interpreters of profound sensibility who brought us the remarkable music of Schubert and Schumann sampled on this program.
Available on CD
TCR 112 Copland – Harbison – Schumann
features Schumann's rarely heard Kerner Lieder performed by the incomparable James Maddalena and Judith Gordon (from today's program)
Click here to order.
---
TCR 111: Purcell – Stravinsky – Lieberson – Mozart
features Peter Lieberson's ravishing Rilke Songs, written for his wife Lorraine Hunt Lieberson, performed here by Krista River and Judith Gordon — three performers represented on today's program.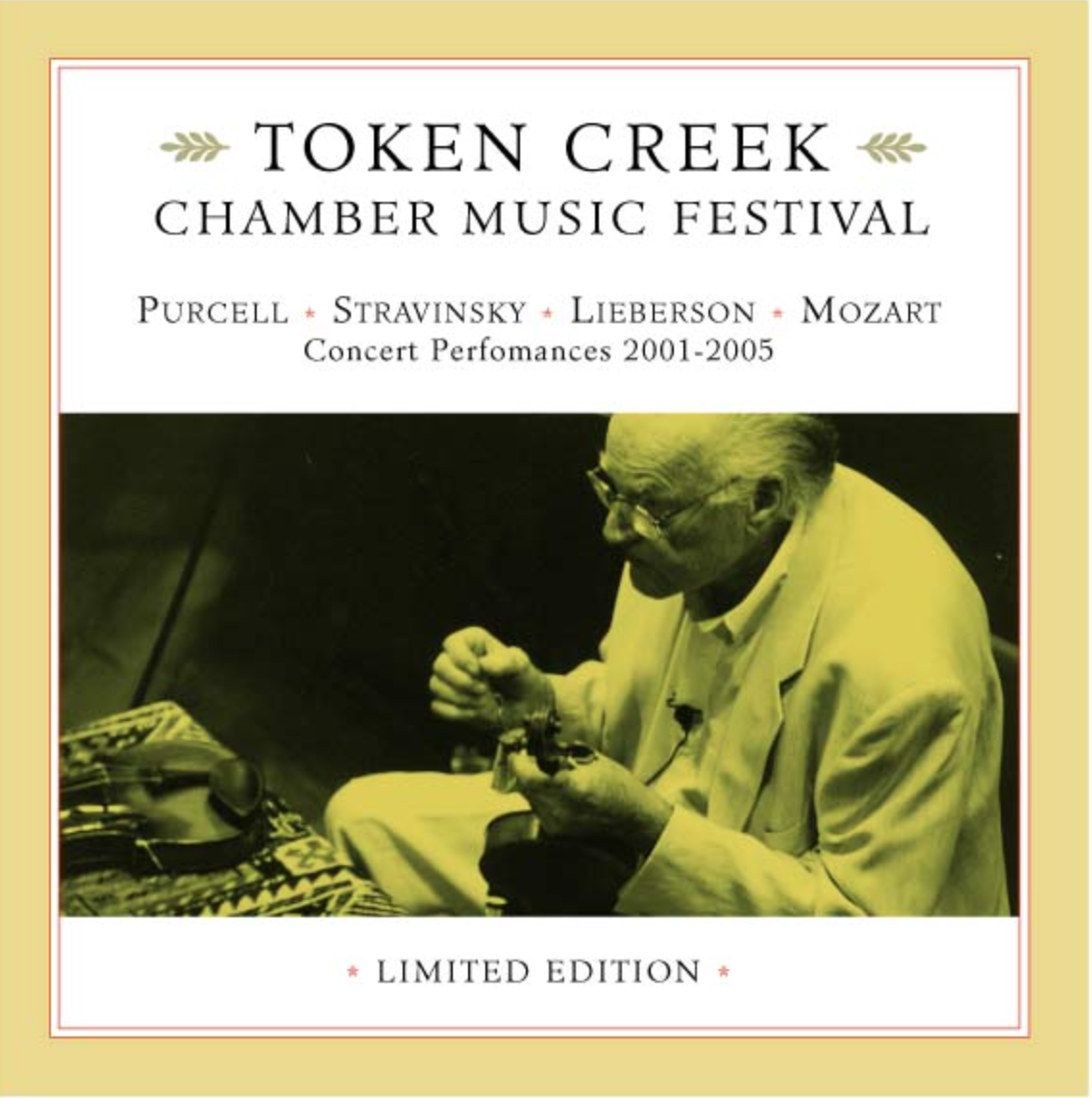 Click here to order.
These unique, limited-edition recordings of live performances from our 2000-2005 seasons are available for purchase from our online store while supplies last.