Harvest
TWENTY-NINTH SEASON
August 25 ‐ September 2, 2018
---
Photography by John Schaffer: Flowers of the Token Creek Festival Garden, Summer 2016.
Introduction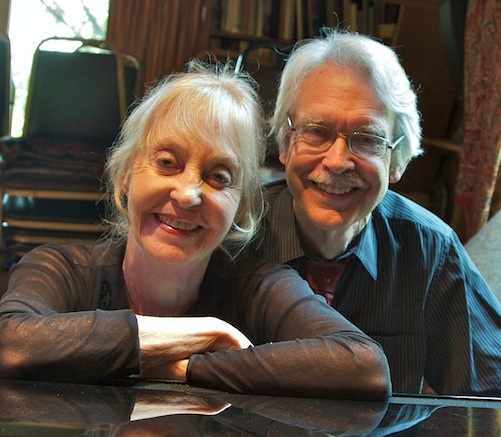 The Token Creek Festival takes place at the very end of summer, that last weekend before Labor Day, when the hot days are mostly over, but the long dusk is still there, and most of us are reluctant to begin thinking in terms of jackets and sweaters, with their air of responsibility.
Is it the end of summer, or the beginning of fall? The fields have begun to hang and droop, the ground is disordered and cluttered, nature is at its most productive, laden, offering up its experience and abundance, its harvest.
In recent years our Festival garden has become more varied and opulent, the kind of result only available to the gardener who brings passion, adventure, tenacity to the adventure. The observer notices its relationship to the elements of the festival: risk, patience, experimentation, disappointment, and finally amazement that a piece of ground is capable of such nourishment and variety.
Musicians also cultivate a garden, with a similar level of unpredictability and surprise. There is always the hope of reducing the variables, but they persist, and that richness of choice, the endlessness of the resources we inherit, the urge to try to continue to create drives us to try again. To harvest.
The Token Creek Festival has never been a summer Festival, that is, it has never taken care to play a quotient of carefree sunlit pieces which summer festivals usually crave. Rather it has always been an end-of-summer festival, a Harvest of music.
Three persistent strands will again be woven into this summer: Bach Cantatas, Haydn Trios, Schubert-Schumann songs for voice and piano. All were originally involved with specialized players and a highly motivated circle of listeners. They were never, at composition, aimed at—nor have they ever achieved—large audiences filling large halls. Far from an elitist declaration, this is a statement about community: gathering together as a source of enlightenment, support, celebration and solace.
This is music that is still most at home in a small room, or a home, or simply in the heart of a single receiver for whom it seems meant, who can surround it with the serious silence it needs. These are some of the Harvests we continue to welcome each near-Fall at Token Creek, before the cold weather takes over again.

John and Rose Mary Harbison
Artistic Directors