Twenty-Sixth Season
THREE CONCERTS & A FORUM
August 22‐30, 2015
---
---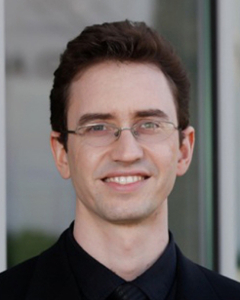 Violist Mark Berger joined the Lydian String Quartet in 2014, and is associate professor of music at Brandeis University. In addition to his work with the quartet, Berger frequently performs with many of Boston's finest orchestras and chamber ensembles including the Boston Symphony Orchestra, Boston Pops, Emmanuel Music, Boston Modern Orchestra Project, Worcester Chamber Music Society, and Music at Eden's Edge. He recently appeared as a guest artist with the Boston Symphony Chamber Players, Boston Musica Viva, and Radius Ensemble. Strongly devoted to new music, Berger has performed with many of Boston's new music ensembles including Sound Icon, Boston Musica Viva, Dinosaur Annex, Ludovico Ensemble, and ALEA III. In addition to his teaching at Brandeis, Berger is currently on the string faculty of the Boston University Tanglewood Institute and a lecturer at Boston College. Also an acclaimed composer, Mr. Berger's works have been presented locally by Boston Musica Viva, the New York New Music Ensemble, Dinosaur Annex, ALEA III, the Worcester Chamber Music Society, Xanthos Ensemble, Music at Eden's Edge, QX String Quartet, and the Lydian String Quartet, as well as nationally and internationally by the Third Coast Percussion Quartet, Ensemble Permutaciones (Mexico), and the Hellenic Ensemble of Contemporary Music (Greece). His compositions have received awards and recognition from the League of Composers/ISCM, ASCAP, and the Rapido! Composition Competition, and he has been awarded commissioning grants from NEFA and the Brannen-Cooper Fund. (Photo: Mike Lovett)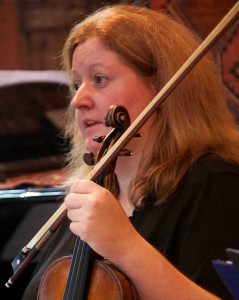 Laura Burns, violin, is a member of the Madison Symphony Orchestra and performs with the Rhapsodie String Quartet, part of the orchestra's Heartstrings initiative that brings live interactive music programs to adults and children with disabilities. She has performed at the Token Creek Chamber Music Festival and with many local groups including the Wisconsin Chamber Orchestra, Mosaic Chamber Players, Oakwood Chamber Players, and Quartessence String Quartet. A dedicated pedagogue, she has taught middle and elementary school strings in Madison and Oregon, and also taught and conducted at the University of Wisconsin Summer Music Clinic and the Prelude Music Academy. Ms. Burns received a double bachelors degree, with honors, in music education and violin performance from UW Madison in 1998, and, as a student of David Perry, she completed the master of music degree in violin performance in 2007. She is on the faculty at Edgewood College and also teaches chamber music in Oregon, Wisconsin. (Photo: Brynn Bruijn)
Second violinist and a founding member of the Lydian String Quartet, Judith Eissenberg is professor of music at Brandeis University, where she has been on the faculty since 1980. With the LSQ, she has won numerous international prizes, including the Naumburg Award for Excellence in Chamber Music. She has also commissioned new works, recorded, and toured extensively in the United States and abroad, performing on period and contemporary instruments. She has played with the Boston Chamber Music Society, The Boston Conservatory Chamber Players, Emmanuel Music, among others in the Boston area. Ms. Eissenberg is co-founder and director of Music From Salem, a chamber music festival in upstate New York; is on the faculty of the Chamber Music Conference and Composers' Forum of the East; and coaches chamber music at The Boston Conservatory. At Brandeis, she founded and directs MusicUnitesUS, whose mission is to further the understanding and appreciation of diverse cultures through music, and she enjoys teaching Intro to World Music as well as Chamber Music Performance and Analysis: From the Perspective of the Performer. (Photo: Mike Lovett)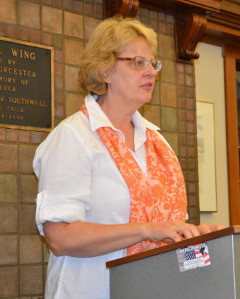 Ann Engelman is President of the Friends of Lorine Niedecker, an organization dedicated to preserving and expanding the legacy of the Wisconsin poet through educational materials, access to the Niedecker archives, a semiannual newsletter, and an annual symposium. Ms. Engelman is a management consultant to public broadcasting and non-profit organizations in the fields of project management, public and press relations and group process facilitation. She is the former Vice President of Programming and Broadcast Services at Maryland Public Television. She was the founding President of the Public Television Programming Association, the Assistant Director of Program Operations at PBS and the Executive Producer for Independent Eye, a series of television programs designed to showcase the work of independent producers. She has also worked in public television programming positions, and has created, managed and facilitated numerous professional development seminars, conferences and national meetings. She was the founder of The Community Arts Center providing after school arts and sciences programming for children in a diverse neighborhood of Chicago. She sat on the board of the Dwight Foster Public Library during a significant renovation and also served on the board of SERRV International – promoting social and economic progress in developing regions of the world. She currently manages the Wisconsin Poetry Festival. (Friends of Lorine Niedecker Website)
Marc Fink was faculty oboist at the University of Wisconsin-Madison for forty years where he taught oboe, chamber music, and performed in the Wingra Woodwind Quintet until his retirement in 2014. He served as president of the International Double Reed Society, performing at international conferences in Buenos Aires, Banff, Tokyo, Rotterdam, Birmingham, and Frankfurt. His recording with the Pro Arte Quartet (UW School of Music recording series) features John Harbison's Snow Country, as well as music of Mozart, Crusell, and Britten. In addition, Mr. Fink has published and recorded music composed for oboe by 20th century Russian composers (Asaf'iev, Dranishnikova, Okunov, and Sviridov). For the past 25 years he has performed as principal oboist of the Madison Symphony Orchestra.
Praised for her "dazzling, virtuoso singing" (Boston Globe) and "musically stunning and dramatically chilling" performances (Twin Cities Daily Planet), Lucy Fitz Gibbon is a dynamic musician whose repertoire spans the Baroque to the present. After a performance at the Tanglewood Festival of Contemporary Music, the Berkshire Review noted Lucy's "agile and beautifully focused soprano of exceedingly wide range, uniform timbre, and great flexibility… a remarkable performer who stood out among many other remarkable musicians."
Lucy passionately believes that creating new works and recreating those lost in centuries past is integral to the continuation of classical music today. In that vein, she has made modern premieres of important works by Baroque-era composers Francesco Sacrati and Barbara Strozzi, in addition to working closely with many living composers. In the past year she has premiered major works by Christopher Stark (Soldier Asleep at the Tomb), Pablo Ortiz (Garden Songs), Dante De Silva (A Year of Strife), and Sheila Silver (A Thousand Splendid Suns). Other recent performances include her debut with the Saint Paul Chamber Orchestra in Britten's The Turn of the Screw (Miles), Mozart's Requiem with the Tulsa Symphony, and Max von Schillings' Mona Lisa (Dianora) with the American Symphony Orchestra at Carnegie Hall.
A graduate of Yale University, The Glenn Gould School of the Royal Conservatory, and the Bard College Conservatory, Ms. Fitz Gibbon is the recipient of numerous awards for her musical and academic achievements. (Website)
Bassist Ross Gilliland maintains a lively performance career as bassist with the Seattle Collaborative Orchestra, Seattle Metropolitan Chamber Orchestra, Pacifica Chamber Orchestra, Puget Sound Symphony, and Everett Philharmonic. He has played with the Madison Symphony Orchestra, Wisconsin Chamber Orchestra, Con Vivo!, Oakwood Chamber Players, Bach Dancing & Dynamite Society, Madison Bach Musicians, and with his touring ska band. Mr. Gilliland holds an undergraduate degree in music and physics from UW-Madison, and the master's degree in public administration from the University of Washington. He worked at the White House Council on Environmental Quality developing National Environmental Policy Act procedures and guidelines, as well as managing data for 26 federal agencies. As Director of Sustainability & Evaluation for Equal Opportunities Schools in Seattle, Mr. Gilliland has been instrumental in developing cutting-edge research, findings and tools to enable schools to understand the causes and potential solutions to the problem of students graduating unprepared for college-level study. He serves on the Systems Advisory Committee for Seattle Public Utilities.
Cellist Joshua Gordon joined the Lydian String Quartet and the music faculty of Brandeis University in 2002. He is also an artist member of the Worcester Chamber Music Society and resident cellist at the annual Wellesley Composers Conference. He is equally at home whether performing on stage in famous concert halls around the world, in an Australian limestone arch cave, or with dancers on a Boston housing project basketball court. He was a member of the New York Chamber Soloists, the Group for Contemporary Music, and the New Millennium Ensemble, and has been a guest of many ensembles including the Apple Hill, Cassatt, DaPonte, Juilliard, and Ying Quartets, Boston Chamber Music Society, Chameleon Arts Ensemble, Emmanuel Music, Fromm Players at Harvard University, North Country Chamber Players, Orpheus Chamber Orchestra, Portland Chamber Music Festival, Rockport Chamber Music Festival, and Speculum Musicae. Gordon's duo with pianist Randall Hodgkinson has been described as "insightful and impassioned" by The New Yorker, and their New World recording Leo Ornstein: Complete Works For Cello and Piano was named one of the top 10 classical recordings of 2007 by the All Music Guide. As a Lydian, Gordon can be heard on recordings of quartets by Martin Boykan, Mohammed Fairouz, John Harbison, Vincent Persichetti, and their newest set of Beethoven's late quartets released in 2012. He is also featured playing music ranging from Roger Sessions and Charles Wuorinen to Morton Feldman and Gerry Hemingway on recordings from Albany Records, CRI, Cala, Koch International Classics, Naxos, and Tzadik. (Photo: Mike Lovett) (Website)
This summer John Harbison – composer, pianist, and co-artistic director of the Token Creek Festival – again served as Chair of Composition at Tanglewood, where his Seven Poems of Lorine Niedecker received its world premiere (by pianist Ursula Oppens and soprano Sarah Tuttle). Other first performances last season include his String Trio (Camerata Pacifica) and For Violin Alone (Jennifer Koh). New recordings include John Harbison (chamber works by Camerata Pacifica, Harmonia Mundi); The Great Gatsby Suite, Darkbloom, and Closer to My Own Life (Albany Symphony, Albany Records), String Quartet No. 5 (Pro Arte Quartet, Albany Records) and, soon to be released, Songs After Hours (Mary Mackenzie and her jazz combo, Albany Records), the complete piano music (Judith Gordon, Bridge Records), and Abu Ghraib (Norman Fischer, cello and Jeanne Kiernane, piano). In December, Mr. Harbison's opera The Great Gatsby will have its European premiere at Semperopera in Dresden, Germany. Current composition projects include a string sextet, a work for viols and countertenor, and his sixth string quartet. Mr. Harbison is recipient of the Pulitzer, MacArthur, and Heinz awards, and is Institute Professor at MIT. (Photo: Julian Bullitt)
Violinist Rose Mary Harbison is co-Artistic Director of the Token Creek Festival. She has recorded for DDG, CRI, Koch, Northeastern, and New World. Her releases include John Harbison's Concerto for Violin and Fantasy Duo (with Robert Levin). Among her concert partners have been Leonard Stein, Judith Gordon, Ursula Oppens, Robert Levin, and Eli Kalman. She has appeared as soloist with the Oakland, Milwaukee, and Pittsburgh Symphonies, and has worked directly with many composers, including Aaron Copland and Roger Sessions. She has been guest artist with the Santa Fe, Aspen, Tanglewood, and Berlin Festivals, and she performed with the Los Angeles Philharmonic New Music Group in Vienna's historic Secession Museum. With Rudolph Kolisch she founded the Kolisch Ensemble, and continues to be an advocate for his performance practice, presenting seminars at the Tanglewood and Aspen music festivals. Ms. Harbison taught at Brandeis University and MIT, was named a Scholar at the Radcliffe Institute, was winner of an Ingram-Merrill Award, and is a founding member of Emmanuel Music, Boston, with whom she performed the Beethoven Violin Concerto and, on their ten-season Schubert Series, the Fantasy for Violin and Piano and the Piano Trio in Eb and, on their Schumann series, the Violin Sonata in D Minor. Her Tanglewood performances have included Schoenberg's Violin Concerto, his Phantasy, and John Harbison's Crane Sightings. (Photo: Brynn Bruijn)

Linda Kimball's wide-ranging career spans performance, teaching, arranging, and composition. She is principal horn of both the Madison Symphony Orchestra and the Wisconsin Chamber Orchestra, and has played principal horn with the Saint Paul Chamber Orchestra. She is a founding member of the Whitewater Brass Quintet, which maintains a lively performance schedule throughout Wisconsin and Illinois, both in schools and at concert venues. Ms. Kimball also founded the Artemis Horn Quartet and until 2015 was a member of Wingra Woodwind Quintet of UW-Madison. She has performed throughout the United States and Europe, including engagements in Austria, France, Sweden, and Scotland. Ms. Kimball is on the music faculty at the University of Wisconsin-Whitewater where she is founder and artistic director of the annual Fall Horn Festival, a day-long extravaganza for horn-players of all ages. Recent festival themes have included The Jazz-tastic Horn, Holiday Hornaments, and The Intergalactic Horn. Ms. Kimball also composes and arranges repertoire for young horn ensembles. In demand as a clinician, she has participated in International Horn Society symposia throughout the country. She received a bachelor of music degree in music education from Lawrence Conservatory of Music and a master of music degree in music performance from UW-Madison, where her principal teacher was Douglas Hill.
Emily Knaapen maintains an active performance schedule throughout Wisconsin and the Midwest. She has held positions in the Green Bay and Sheboygan Symphonies, and has performed with the Dubuque Symphony, FullScore Chamber Orchestra, and the Milwaukee Chamber Orchestra. Her festival appearances include the Washington Island Music Festival, Eastern Music Festival, Banff Center's Master Classes for Strings and Winds, the National Orchestral Institute, National Music Festival, and the Atlantic Music Festival. An oboist since the age of thirteen, Ms. Knaapen earned the bachelor of music degree from the Eastman School of Music, graduating with the Anne T. Cummins Prize for Excellence in the Humanities. While there she led the education division of the New Eastman Outreach Orchestra, a student-run organization dedicated to bringing classical music to new audiences in non-traditional locations. As a student at the University of Maryland, she was an active participant in New Lights, a performance group dedicated to creating new concert experiences for audiences. Ms. Knappen is currently a doctoral student in oboe performance and a Chancellor's Fellow at the University of Wisconsin-Madison, where she studies with Professor Kostas Tiliakos. She is a native of Muskego, Wisconsin.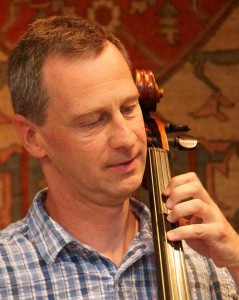 Karl Lavine is principal cellist for the Madison Symphony Orchestra and the Wisconsin Chamber Orchestra. He is also Chamber Music Program Director for the Wisconsin Youth Symphony Orchestras. As a member of the Madison Symphony Orchestra's Heartstrings Quartet program, Mr. Lavine performs in many special needs communities throughout the Madison area. He is also a member of the Kepler Quartet, currently recording the complete string quartets of American composer, Ben Johnston for New World Records. As a past member of the Milwaukee based new music ensemble Present Music, Mr. Lavine has recorded many recent compositions with the ensemble as well as contemporary solo repertoire. A regular participant at the Token Creek Festival he has held faculty positions at Luther College and Illinois Wesleyan University and currently maintains a private teaching studio in Madison. (Photo: Brynn Bruijn)
From its beginning in 1980, the Lydian Quartet has embraced the full range of string quartet repertory with curiosity, virtuosity, and dedication to the highest artistic ideals of music making. Winners of the Naumburg Award for chamber music, the Lydian String Quartet has demonstrated "a precision and involvement marking them as among the world's best quartets" (Chicago Sun-Times). Residing at Brandeis University, the Lydians continue to offer compelling, superbly integrated, and thoughtful yet dramatic performances of the quartet literature, from the masterpieces of the classical, romantic, and modern eras to neglected works from the twentieth century to the remarkable work being done by today's most innovative composers.
The LSQ has performed extensively throughout the United States at venues such as Jordan Hall, in Boston; the Kennedy Center and the Library of Congress, in Washington, D.C.; Lincoln Center, Miller Theater, and Weill Recital Hall in New York City; the Pacific Rim Festival at the University of California at Santa Cruz; and the Slee Beethoven Series at the University at Buffalo. Abroad, the Quartet has made appearances in France, England, Italy, Switzerland, Germany, Russia, and Armenia.
The Lydians have long championed the commissioning and recording of new works. Their five-year "American Originals" Project, from 1995-2000, featured the rich repertoire of the 20th-Century American string quartet. During that time they performed or recorded more than sixty works by American composers, often accompanying their concerts with workshops, lectures, and discussions. Winners of a Chamber Music America/ASCAP Award for Adventurous Programming, the Quartet has also received grants from the Meet the Composer/Rockefeller Foundation/AT&T Jazz Program in partnership with the National Endowment for the Arts, and numerous awards from the Aaron Copland Fund for Music. In 2012 their first ever Lydian String Quartet Commission Prize drew over 400 applicants; the winner Kurt Rohde wrote his new epic string quartet treatises for an unrecovered past for the Lydians who premiered it in 2013.
The Lydians' recordings reflect their diverse and far-reaching repertoire, including works by Beethoven, Brahms, Ives, Ornstein, Persichetti, and Schubert as well as American contemporary composers they have long known and collaborated with such as Martin Boykan, Peter Child, John Harbison, Lee Hyla, Steven Mackey, Harold Shapero, and Yehudi Wyner. Their recording of John Harbison's String Quartet No. 3 and The Rewaking was chosen by both The New York Times and The Boston Globe as one of the best classical recordings of 2001. Their 2012 Centaur recording of Beethoven's late quartets was given a rave review by the Boston Globe's Jeremy Eichler who wrote, "These distinguished readings are full of subtlety, tonal refinement, and a sense of accumulated musical wisdom."
The members of the Lydian String Quartet are on the faculty of Brandeis University, in Waltham, Massachusetts. (Website)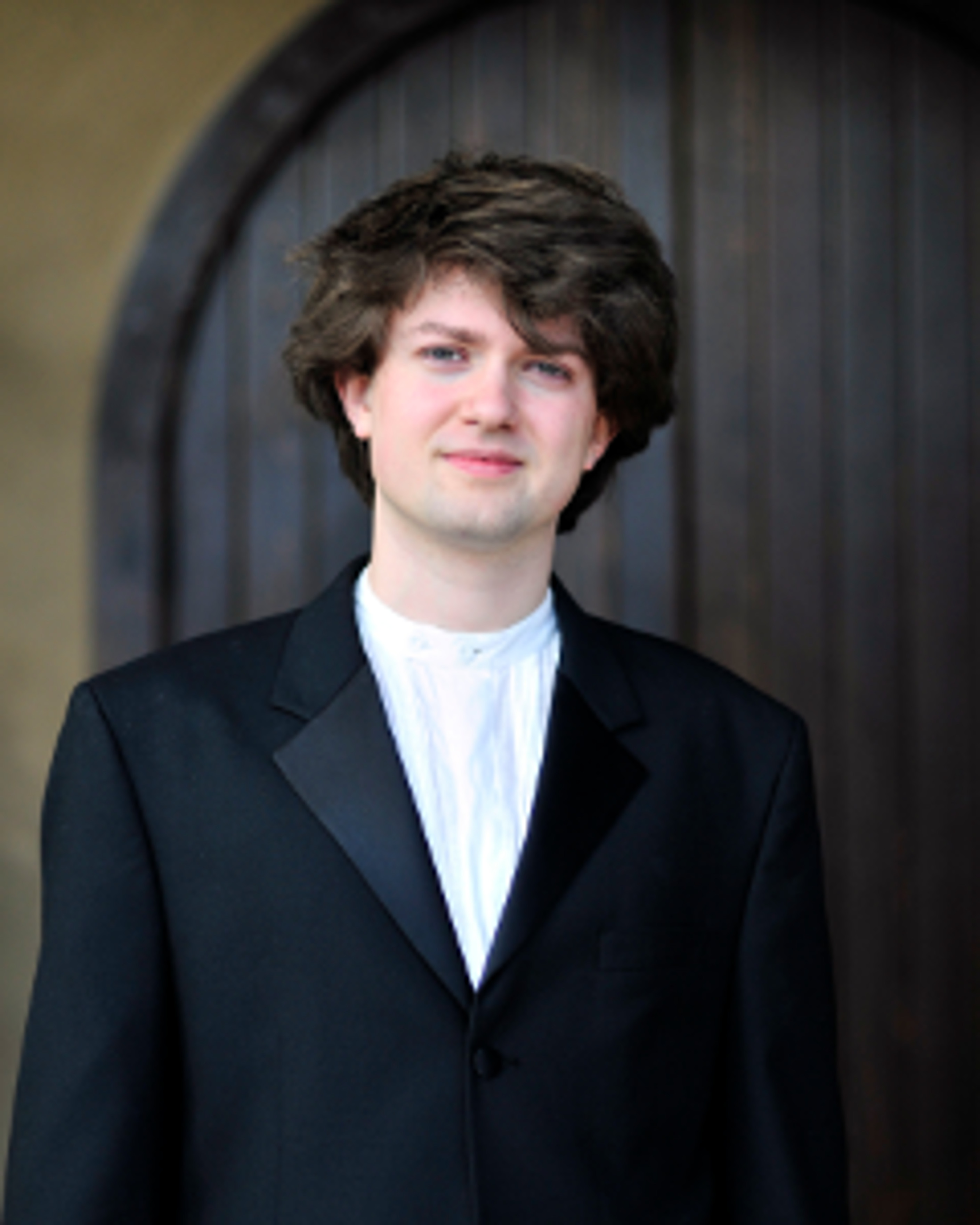 Pianist Ryan MacEvoy McCullough has developed a diverse career as soloist and collaborator, comfortable with music ranging from standard repertoire to electroacoustic improvisation. He has appeared as concerto soloist with numerous orchestras including the Toronto Symphony and Los Angeles Philharmonic, and has performed alongside the Mark Morris Dance Group and contemporary ensemble eighth blackbird. He has performed festivals including Tanglewood, Token Creek, Sarasota, Methow Valley, and the Nohant International Chopin Festival, and in March of 2015 co-directed Environs Messiaen, a festival at Cornell University celebrating the naturalist aesthetic of French composer Oliver Messiaen.
Interested in new music from an early age, Mr. McCullough has collaborated closely with composers George Benjamin, John Harbison, and Andrew McPherson, and has commissioned or been dedicatee of works by James Primosch, Carter Pann, John Liberatore, Jenny Beck, and Dante De Silva. In 2008, Mr. McCullough released a CD of solo piano music by 20th century Polish-French composer Miłosz Magin on the Polish label Acte Prealable, and in January of 2013 was featured on an Innova Records release of composer Andrew McPherson's Secrets of Antikythera for magnetic resonator piano.
Mr. McCullough's degrees include the B.A. from Humboldt State University, master of music from the University of Southern California, and Artist Diplomas from the Colburn Conservatory and The Glenn Gould School. He has studied primarily with Deborah Clasquin, David Louie and John Perry, in addition to influential work with Stephen Drury, Leon Fleisher, and Peter Serkin. Mr. McCullough is currently a DMA candidate in Contemporary Performance Practice at Cornell University where he works with Xak Bjerken. (Website)
Bill Muir is a member of the Madison Symphony Orchestra, Wisconsin Chamber Orchestra, and the Artemis Horn Quartet. He earned the bachelor of arts degree in music education from St. Olaf College, and the master of music degree in horn performance from UW-Madison. He is a building contractor, woodworker, and cabinet maker.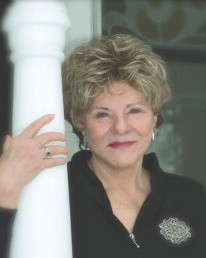 Margot Peters is an award-winning novelist and author who has written biographies of Charlotte Brontë, George Bernard Shaw, Mrs. Patrick Campbell, the Drews and Barrymores, May Sarton, Alfred Lunt and Lynn Fontanne, and the poet Lorine Niedecker. She has also written detective fiction, poetry, and numerous essays and articles. Dr. Peters held the Kathe Tappe Vemon Chair of biography at Dartmouth College, has lectured at Harvard University, and served as the juror for the American Book Award, the National Medal for Literature, and the Pulitzer Prize. Her numerous awards include the Friends of American Writers prize, Banta Awards, George Freedley Memorial Awards, a Rockefeller Resident Fellowship at the Wisconsin Center for Film and Theater Research, a Guggenheim Fellowship and a grant from the Wisconsin Institute for Fellowship Research in the Humanities, the English-Speaking Union's Ambassador Award, Triangle Publishing Group's Judy Gran Award, and the Wausau, Wisconsin School District's Hall of Fame Award (her hometown). In addition, she has been named a Wisconsin Library Association Notable Author, was nominated for the Pulitzer Prize in biography, received five Wisconsin Library Association awards for "Outstanding Achievement," and holds a place on the Milwaukee Public Library "Wall of Fame." Dr. Peters holds undergraduate and graduate degrees from the University of Wisconsin-Madison, and taught at Northland College and the University of Wisconsin-Whitewater. (Website)
Daniel Stepner joined the Lydian String Quartet in 1987, and is professor of music at Brandeis University. He is also Artistic Director of the Aston Magna Festival, a period instrument summer series that also does outreach to schools. He was a founding member of the Boston Museum Trio, resident at the Museum of Fine Arts for 35 years, served as concertmaster of the Handel and Haydn Society for 24 years. He was also a Preceptor in Music at Harvard University for 20 years. He toured extensively in Europe in the 1980s as a member of the Orchestra of the Eighteenth Century. Among his many recordings are the Sonatas and Partitas of J.S. Bach, and the five Sonatas of Charles Ives (with pianist John Kirkpatrick), a recent disc of 20th Century works for solo violin, and 20 recordings with the Lydian String Quartet. His major teachers were Steven Staryk in Chicago, Nadia Boulanger in France, and Broadus Erle at Yale, where he earned a Doctor of Musical Arts degree. (Photo: Susan Wilson)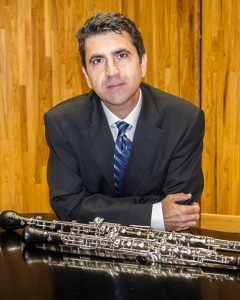 A native of Athens, Greece, Kostas Tiliakos has been principal oboist in the Greek National Opera Orchestra in Athens since 1997, where he previously held the position of Solo English Horn for nine years. An ardent advocate for contemporary music, he has been a member of the Hellenic Ensemble for Contemporary Music since 1990 and has premiered and recorded numerous works by contemporary composers, often as dedicatee. His solo and chamber music recordings have been released on the Wandelweiser (Germany), and Lyra and Irida Classics (Greece) labels, and he has been widely broadcast on radio and television throughout Europe. An international soloist, Tiliakos has performed throughout Europe, Africa, Canada, and the United States. While in Greece, he was a sought-after music journalist and editing consultant with Lambrakis Press SA and 4pi Special Editions, the two largest publishing organizations in Greece. Mr. Tiliakos studied biology at Athens University and holds the bachelor of arts degree in European Cultural Studies. He received the master of music degree from UW-Madison, where he studied with Marc Fink as a Paul Collins Wisconsin Distinguished Graduate Fellow. In addition to Professor Fink, his principal teachers have included Claude Chieulet and Didier Pateau, and he also studied with Paul Dombrecht and Hansjörg Schellenberger. Mr. Tiliakos was appointed visiting assistant professor of oboe at UW-Madison in 2013.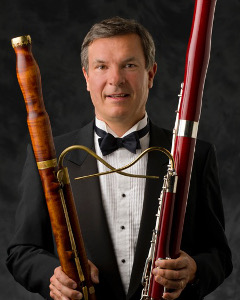 Marc Vallon has been Associate Professor of Bassoon at UW-Madison since 2004. He received his musical education on the French basson at the Conservatoire de Paris with Maurice Allard. As an "enfant prodige," he began playing professionally at the age of 17 and performed with the top Parisian orchestras under legendary conductors such as Sergiu Celibidache, Leonard Bernstein, Seiji Ozawa, and Karl Boehm. After transferring to the German bassoon in the early 1980s, he began working with contemporary music groups, culminating in a five-year collaboration with Pierre Boulez's Ensemble Intercontemporain. Mr. Vallon's career in early music performance practice began in 1982 when he joined the Amsterdam Baroque Orchestra, where he was principal bassoon for 20 years. He was also principal bassoon of the Orchestre des Champs Élysées for 12 years, and has participated in concerts worldwide with leading early music ensembles including Tafelmusik, La Petite Bande, Les Arts Florissants, and Concerto Köln. His experience on period instruments, baroque to modern, ranges from Monteverdi's Vespers (1610), Debussy's Prelude to the Afternoon of a Faun (1894), to contemporary works with electronics. In addition to performing with WWQ, Mr. Vallon performs with the Wisconsin Chamber Orchestra and as a recitalist is dedicated to commissioned works and other new music. He also performs with Apollo's Fire, Opera Lafayette, and the Oregon Bach Festival playing early bassoons. He has released three solo albums, and is also a composer and arranger.