"Improvisations on a Theme" is the watchword that shapes the 2013 Token Creek Festival: in the opening jazz program; in incidental music to accompany Shakespeare scenes; and in the completions of unfinished works of Mozart. But perhaps nowhere is it more baldly and boldy evident than in the concert presented by guest ensemble from New York, Open End, three of whose members will be in residence for a week at this summer's Token Creek Festival.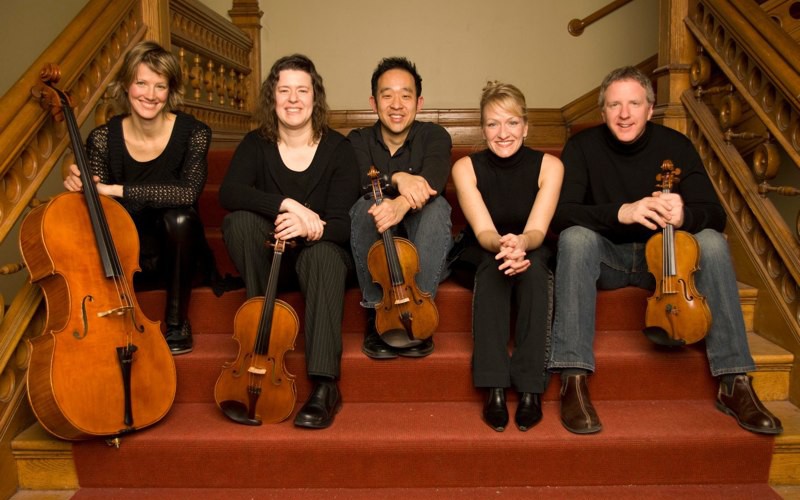 Essential to the Open End mission is the reclaiming of improvisation as the birthright of all musicians. Audiences at Open End concerts come to think of spontaneous creation as being part of a natural, ongoing dialogue between performers creating in the moment and a written body of work that continues to expand, to transform. At home in venues from galleries and living rooms to concert halls, Open End seeks nothing less than to engage audiences in an experience that is wonderful, intimate, challenging and beautiful.
On Sunday August 25th at 4:00 p.m. Open End members Andrew Waggoner (violin), Caroline Stinson, (cello), and Molly Morkoski (piano) will present a program of recent works and improvisations in a program including music of Charles Ives, Henry Cowell, Anna Weesner, Andrew Waggoner, and Bach, concluding with the premiere of a new work by Waggoner. He has been characterized by The New Yorker as "the gifted practitioner of a complex but dramatic and vividly colored style." His new piano quintet, inspired by Alice Munro, was written this summer for the 2013 Token Creek Festival and is dedicated to Artistic Directors John and Rose Mary Harbison.
On Tuesday August 27th and Wednesday August 28th (8:00 p.m. both evenings) Open End members participate in one of the Festival's most unusual programs ever offered: Shakespeare in scenes and songs. Click here to read more about the Shakespeare program.