Water Music
TWENTY-SEVENTH SEASON
August 27 ‐ September 4, 2016
---
---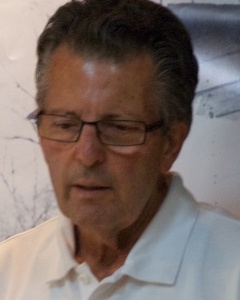 James T. Addis retired from the Wisconsin Department of Natural Resources in 2000, having served as Administrator of the Division of Resource Management and Director of the Bureaus of Fisheries Management and Science Services. With early experience doing studies on the long-term effects of human uses on aquatic communities, he came to believe that management decisions based mainly on science and engineering considerations are overly simple. Possessed of an informed skepticism about prospects for our environmental future, he believes that the Token Creek Farm project, with its legacy of nature, conservation and art, offers a rare opportunity to explore ways of connecting land management and the arts that might lead to new ways to value nature, which, in turn, might ultimately lead to better decisions based on new values. Addis has served as project manager for the Token Creek stream restoration, coordinating permitting and overseeing the complex interaction of the varying facets and scheduling of the project.
In recent seasons soprano Kristina Bachrach has debuted as Musetta in La Bohème with Lyric Opera of Virginia, Lucy in The Telephone with Opera Naples, and as the Princess in L'enfant et les sortilèges with Bare Opera NYC. She starred in the world premiere of Cephalophore by Chris Kincaid with the Thompson Street Opera, and created the role of Lucinda in Nico Muhly's Dark Sisters with Gotham Chamber Opera and Opera Philadelphia. She sang recitals in a dozen cities through the Brooklyn Art Song Society and with the String Orchestra of Brooklyn, the Banff Centre, and the Cecilia Chorus at Carnegie Hall. She has completed residencies with Nashville Opera, Songfest, and the Tanglewood Music Center. Bachrach holds degrees from Mannes College, the New School for Music, and the University of Illinois at Urbana-Champaign (summa cum laude). She won the grand prize in the inaugural Ziering Conlon Competition, and is an award winner in competitions for the American Prize, the Philharmonic Society of Arlington, and Metrowest Opera. Website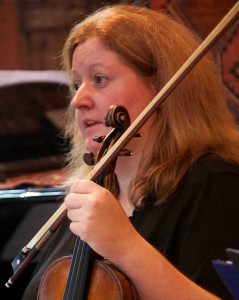 Laura Burns, violin, is a member of the Madison Symphony Orchestra and performs with the Rhapsodie String Quartet, part of the orchestra's Heartstrings initiative that brings live interactive music programs to adults and children with disabilities. She performs regularly at the Token Creek Chamber Music Festival and with groups including the Wisconsin Chamber Orchestra, Oshkosh Symphony, Mosaic Chamber Players, Oakwood Chamber Players, and Quartessence string quartet. A dedicated pedagogue, she has taught middle and elementary school strings in Madison and Oregon, and has also taught and conducted at the University of Wisconsin Summer Music Clinic and the Prelude Music Academy. Burns received a double bachelor's degree, with honors, in music education and violin performance from UW-Madison in 1998, and, as a student of David Perry, she completed the master of music degree in violin performance in 2007. She is on the faculty at Edgewood College and teaches chamber music in Oregon, Wisconsin. (Photo: Brynn Bruijn)
Bassist Ross Gilliland  has played with the Madison Symphony and Wisconsin Chamber orchestras, Bach Dancing and Dynamite Society, Madison Bach Musicians, and (much less legitimately) on electric bass with his touring ska band. Gilliland holds undergraduate degrees in music and physics from UW-Madison, and a master's degree in public policy from the UW-Seattle, where he currently resides. Active as freelance bassist and educator, his performance credits include the Seattle Collaborative Orchestra, Seattle Metropolitan Chamber Orchestra, Pacifica Chamber Orchestra, Puget Sound Symphony, and the Everett Philharmonic. Wearing his policy hat, he has served on the staff of President Obama's Council on Environmental Quality, as Director of Evaluation and Analytics for Equal Opportunity Schools, a nonprofit organization that works to open college pathways for underserved youth, and in 2015 was named a Strategic Data Fellow through Harvard University's Center for Education Policy Research. His collaboration with the Token Creek Festival began in 2002.
Earlier this summer John Harbison ‐ composer, pianist, and co-artistic director of the Token Creek Festival ‐ again served on the Tanglewood and SongFest faculties. May saw three premieres: Painting the Floors Blue, for violinist Jennifer Koh; The Nine Rasas, for clarinet, viola, and piano; and The Cross of Snow, for viols and countertenor. Last December, his opera The Great Gatsby had its first European performance, at Semperoper Dresden, where it will be reprised in May 2017. Upcoming premieres include Presences, for cello and string quartet, Psalm 116 for Chanticleer, and his sixth string quartet. Recent recordings include Songs After Hours (Mary Mackenzie and her jazz combo, Albany Records), John Harbison (chamber works by Camerata Pacifica, Harmonia Mundi); an album of recent orchestral works (Albany Symphony, Albany Records); and String Quartet No. 5 (Pro Arte Quartet, Albany Records). Harbison is recipient of the Pulitzer, MacArthur, and Heinz awards, and he is Institute Professor at MIT. (Photo: Julian Bullitt)
Violinist Rose Mary Harbison is co-artistic director of the Token Creek Festival. She has appeared as soloist with the St. Paul Chamber Orchestra and the Oakland, Milwaukee, and Pittsburgh symphonies, and been guest artist with the Santa Fe, Aspen, Tanglewood, and Berlin Festivals. Recital partners include Leonard Stein, Judith Gordon, Ursula Oppens, Robert Levin, and Eli Kalman. She has worked with many composers, among them Aaron Copland and Roger Sessions. Harbison founded, with violinist Rudolph Kolisch, the Kolisch Ensemble, and she continues to advocate for his performance practice. For many decades she collaborated with the late W. Jack Fry, professor of physics at UW-Madison, in his groundbreaking research into the acoustical properties of the world's finest violins. Harbison is a founding member of Emmanuel Music, Boston, where she regularly performed in Bach cantatas and chamber music programs. She taught at Brandeis University and MIT, and was named a Scholar at the Radcliffe Institute.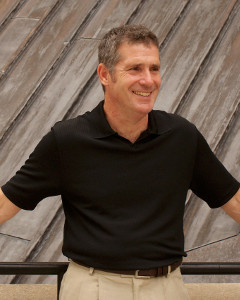 Tenor William Hite's reputation as an engaging and expressive artist has led to appearances with the Boston, Philadelphia, American, and Charlotte symphony orchestras, the Dresdner Philharmonie, Washington Bach Consort, New York City Ballet, Mark Morris Dance Group, New York Collegium, National Arts Center Orchestra (Ottawa), Boston Baroque, Toronto Consort, Emmanuel Music, and Tafelmusik. Recent engagements include Schubert's Winterreise with pianist Gilles Vonsattel at New York City's Bargemusic, Britten's War Requiem at Symphony Hall in Boston, the role of the Evangelist in the St. John Passion at Trinity Church Wall Street and with the Bach Society of Minnesota, Messiah at Duke University and the title roles in both Jephtha and Judas Maccabaeus with the New Haven Chorale. Hite's extensive discography now contains over 40 recordings spanning a wide spectrum of musical idioms. He is Senior Lecturer in Voice and coordinator of the voice area at the University of Massachusetts-Amherst. Website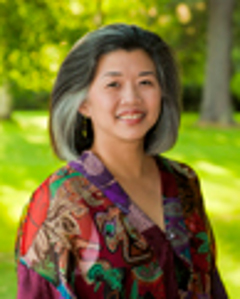 Collaborative pianist Kayo Iwama, head of the Graduate Vocal Arts Program at Bard Conservatory, has performed extensively with singers including Christópheren Nomura, Lucy Shelton and Dawn Upshaw in venues including Lincoln Center, Weill Recital Hall, Jordan Hall and the Gardner Museum (Boston), Ozawa Hall (Tanglewood), Kennedy Center (Washington), Yamaha Hall (Tokyo), and the Théâtre du Châtelet (Paris). She heads the vocal studies program at the Tanglewood Music Center, and has served on the music staffs of the Steans Institute (Ravinia Festival) and the Boston Symphony, and she has taught at the Hartt School and the Boston and New England conservatories. Former teachers include Gilbert Kalish, Margo Garrett, Martin Isepp, Graham Johnson, Martin Katz, and Erik Werba. Iwama has been featured numerous times on WGBH radio (Boston) and was pianist and music director of the critically acclaimed Cantata Singers Chamber Series, devoted to rarely heard works of art song and vocal chamber music. (Photo: Michael Lutch)
Dr. William R. Jordan III, called by Michael Pollan "the leading visionary of ecological restoration," has provided intellectual leadership in this field for more than 35 years. The founding editor of the journal Ecological Restoration, and co-founder of the Society for Ecological Restoration, he coined the term "restoration ecology" and was senior editor of the first book defining this approach to ecological research. During his years as outreach manager at the UW-Madison Arboretum, he developed the Aldo Leopold Chair in Restoration Ecology at the UW-Madison, the first professorship in the field. Dr. Jordan is director of the New Academy for Nature and Culture and co-director of DePaul University's Institute for Nature and Culture. He is a member of the Center for Humans and Nature, where he is Environmental Prospects editor. His books include The Sunflower Forest: Ecological Restoration and the New Communion with Nature (2003) and, most recently, Making Nature Whole: A History of Ecological Restoration (2011). Website

Linda Kimball is principal horn of both the Madison Symphony and the Wisconsin Chamber Orchestra, and has played principal horn with the Saint Paul Chamber Orchestra. She is a founding member of the Whitewater Brass Quintet, created the Artemis Horn Quartet, and until 2015 was a member of Wingra Woodwind Quintet of UW-Madison. She has performed throughout the United States and Europe. Kimball is on the music faculty at the UW-Whitewater, where she is founder and artistic director of the annual Fall Horn Festival, a day-long extravaganza for horn players of all ages. She also composes and arranges repertoire for young horn ensembles. In demand as a clinician, she has participated in International Horn Society symposia throughout the country. Kimball received the bachelor of music degree in music education from Lawrence Conservatory of Music and the master of music degree from UW-Madison, where her principal teacher was Douglas Hill. Website
Baritone Nathan Krueger is a versatile performer and much sought after in both classical and contemporary repertoire. Recent performance credits include the Madison Choral Project, the Florentine Opera Company, and a national recital tour premiering and performing CMETQ (communication etiquette), a collaborative work for baritone and electronics that explores social media etiquette. Earlier this summer Krueger performed at the Green Lake Festival and the Peninsula Music Festival. He has appeared in recital at the Vancouver International Song Institute and SongFest in Los Angeles. He has also performed with the Lyric Opera of Chicago Chorus, Santa Fe Opera, Madison Bach Musicians, Milwaukee Opera Theatre, Arizona Opera, the Santa Fe Desert Chorale, the Tucson Chamber Artists, Opera Southwest, and Chicago Chamber Opera. Krueger is an ardent proponent for arts integration in education and serves on the leadership team for ArtsCore at UW Oshkosh, where he currently teaches voice and opera. Website
Brady Lanier, violist da gamba and cellist, has performed with the Houston Symphony, Houston Bach Society, Mercury Baroque, Ars Lyrica, Musikanten Montana, and Istanpitta. He is a founding member of Quaver Viol Consort, and has directed concerts for the Bloomington Early Music Festival, the Lanier Ensemble, and for HPI goes POP! He has been a faculty member at the Viola da Gamba Society of America's summer Conclave and the Texas Toot. Lanier is also much in demand as an arranger and composer, and has had works performed by the Houston Symphony and the United States Air Force Orchestra, and three original works performed at Carnegie Hall. Lanier earned the bachelor degree from the Shepherd School of Music at Rice University and the master of music degree from Indiana University. He is an Associate Instructor at IU where he is pursuing a DM in early music (viola da gamba), studying with Wendy Gillespie. Website
Grammy nominated mezzo-soprano Margaret Lattimore has been praised for her "glorious instrument" and her "voice of bewitching amber color." With repertoire spanning Handel, Rossini, and Mozart to Brahms, Mahler, Verdi and Wagner, she is one of the most versatile mezzo-sopranos performing today, in demand both in opera and on the concert stage. This summer Lattimore made debuts in Puccini's Il Tabarro at Bard Music Festival, as Jocasta in Stravinsky's Oedipus Rex with The Washington Chorus, and in Mahler's Symphony No. 2 ("Resurrection") with the Pacific Symphony. Recent concert engagements include Verdi's Requiem, Brahms' Alto Rhapsody, and Beethoven's Missa Solemnis and Symphony No. 9. She returns to the Metropolitan Opera this coming season as Gertrude in a new production of Roméo et Juliette and as Larina in Eugene Onegin. Lattimore has been recognized with an Eleanor McCollum Award (Houston Grand Opera Studio), a Jacobson Study Grant (Richard Tucker Foundation), and the prestigious Vienna Award (George London Foundation). Website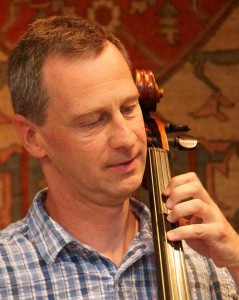 Karl Lavine is principal cellist of the Madison Symphony Orchestra, the Wisconsin Chamber Orchestra, and Madison Opera. He is also Chamber Music Program Director for the Wisconsin Youth Symphony Orchestras. As a member of the Madison Symphony's Heartstrings program, Lavine performs with the Rhapsodie Quartet in many special-needs communities throughout the Madison area. He is also a founding member of the Kepler Quartet, which recently finalized their monumental recording project, releasing on New World Records the complete (10) quartets American composer Ben Johnston, a composer known for formidable complexity in exploring alternative tuning systems. As a past member of the Milwaukee based new music ensemble Present Music, Lavine has recorded many recent compositions with the ensemble as well as contemporary solo repertoire. A regular participant at the Token Creek Festival since 2000, he has held faculty positions at Luther College and Illinois Wesleyan University and currently maintains a private teaching studio in Madison. (Photo: Brynn Bruijn)
Mezzo-soprano Sarah Leuwerke has been seen on the opera stage and as concert soloist, recitalist, and chamber musician throughout the United States. Highlights include appearances with the Billings Symphony, Greeley Philharmonic, Santa Fe Opera, Minnesota Opera, North Star Opera, Opera Theatre of the Rockies, Madison Opera, and the San Antonio Chamber Choir. Leuwerke earned performance degrees from Gustavus Aldophus College and the University of Northern Colorado, and is a graduate of the Santa Fe Opera Apprentice Artist Program. Praised as "fresh-voiced and broadly comic" (Colorado Springs Gazette), opera credits include: Dorabella (Cosi fan tutte), Hänsel (Hänsel und Gretel), Cherubino (Le nozze di Figaro), Siebel (Faust), Second Lady (Die Zauberflöte), Alisa (Lucia di Lammermoor), and Cephise (Pygmalion). Solo credits include the Requiems of Verdi, Mozart, and Durufle; Bach's B Minor Mass, Mendelssohn's Elijah, Handel's Messiah, Leighton's Colomba Mea, Szymanowski's Stabat Mater, and Brahms' Alto Rhapsody. Leuwerke is a founding member of Madison Choral Project.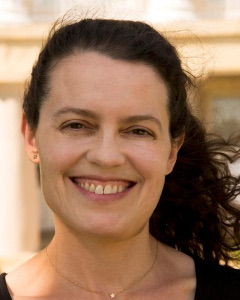 Violinist Isabella Lippi made her debut at the age of ten with the Chicago Symphony Orchestra, and has since appeared as soloist with orchestras throughout the United States, Mexico, Europe, and the Far East. Winner of numerous competitions and awards, Lippi was named a Presidential Scholar in the Arts, and has performed recitals at the Kennedy Center, Chicago's Ravinia Festival, and Suntory Hall in Tokyo. She has participated in the chamber music festivals of Santa Fe, La Jolla, Mainly Mozart, and the Aspen Music Festival. She was concertmaster of the Charleston Symphony from 1999-2002 and has been concertmaster of the Elgin Symphony since 2004. Solo appearances last season included Chausson's Poème (ESO), the Sibelius violin concerto with the Lake Shore Symphony Orchestra, and a recital on the inaugural series of Chamber Music on the Fox. A Chicago native, her teachers have included Robert Lipsett, Dorothy Delay, and Almita and Roland Vamos. Website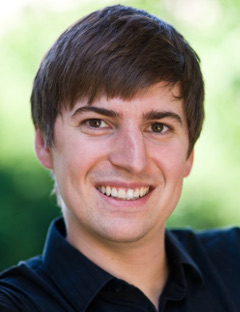 Nathan Medley is one of the leading new-generation American countertenors, with notable successes on both opera and concert stages, performing music ranging from early to contemporary repertoire. He made his professional debut in John Adams' Gospel According to the Other Mary under Gustavo Dudamel, and has since presented this work worldwide. Operatic highlights include the roles of Oberon in A Midsummer Night's Dream, Ottone in Handel's Agrippina, and Ottone in Monteverdi's L'incoronazione di Poppea. He has been featured with the Boston Early Music Festival, English National Opera, Opera Omaha, and Netherlands Radio Orchestra. This season's highlights include debuts with the London Symphony, San Francisco Symphony, St. Louis Symphony, Berlin Philharmonic, and at Carnegie Hall. Medley earned the bachelor degree in voice and historical performance from Oberlin Conservatory. In 2008 he became a Presser Scholar, dedicated to the study of countertenor vocal pedagogy. He maintains a thriving vocal studio in Columbus, Ohio. Website
Marty Melchior, CFP, holds degrees in Fisheries Biology, Molecular Biology, and Genetic Engineering, and worked for the Minnesota Department of Natural Resources before joining Inter-Fluve in 2000. As Regional Director & Stream Ecologist, he oversees the Wisconsin and Massachusetts offices of this interdisciplinary firm that specializes in investigations, design, and restoration of rivers, lakes and wetlands, developing solutions to complex aquatic challenges that balance human and environmental needs. Melchior is experienced in fish habitat restoration, fisheries population analysis, fluvial geomorphology, biotic assessment, natural channel design and watershed management. He is skilled in examining the biotic and physical characteristics of stream systems and in using these relationships to solve restoration problems. "The process of returning rivers to their natural state allows me use my artistic sensibility," he says. Melchior also writes science fiction and plays guitar, bass and sings in a hard-core metal cover band. Website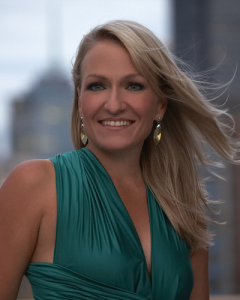 A "strong, profiled, nuanced" pianist, Molly Morkoski has performed as soloist and collaborative artist throughout the U.S., Europe, the Caribbean, and Japan. She has performed in Carnegie's Stern Auditorium and Weill and Zankel Halls, Alice Tully Hall, Merkin Hall, Le Poisson Rouge, Boston's Gardner Museum, Philadelphia's Kimmel Center, the Smithsonian, Strasbourg Conservatoire, the U.S. Embassies in Paris and Nice, and in Japan's Suntory Hall. She has collaborated with many of today's leading artists and has performed with the New York Philharmonic Ensembles, Metropolitan Opera Orchestra, St. Louis Symphony, New World Symphony, Brooklyn Chamber Music Society, Orpheus Chamber Orchestra, the Lark, Chiara, and Momenta Quartets, and with Camerata Pacifica. Her repertoire will soon include a large number of commissioned Nocturnes. The recipient of many awards, including a Fulbright scholarship to Paris, she holds degrees from UNC-Chapel Hill, Indiana University-Bloomington, and SUNY-Stony Brook, where her teacher was Gilbert Kalish. She is Associate Professor of Piano at CUNY-Lehman College. Website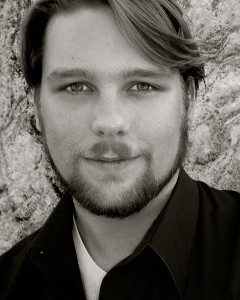 Tenor Daniel O'Dea, praised for his "high, clear voice," recently completed the doctor of musical arts degree at UW-Madison, where he was a Collins Distinguished Graduate Fellow. Recent roles include Tamino in The Magic Flute with Opera for the Young, Enoch Snow in Carousel, Valjean in Les Miserables, and Don Ottavio in Don Giovanni. He has performed with Chicago Lyric Opera Chorus, Chicago Bach Project, Grant Park Symphony Chorus, Chicago Symphony Orchestra, Rockford Symphony Orchestra, Madison Choral Project, and the Madison Bach Musicians, the Crossing (Philadelphia), and Vocal Arts Ensemble (Cincinnati). O'Dea received the artist diploma and master of music degrees from the College-Conservatory of Music (Cincinnati), and the bachelor of music degree from Westminster Choir College. A Chicago native, he is an alumnus of the young artist programs of Des Moines Metro Opera, Cedar Rapids Opera Theater, Aspen Opera Theater Center, Brevard Music Center, and the Chautauqua Institute.
Violist Jennifer Clare Paulson is a member of the Madison Symphony and has held positions in the Civic Orchestra of Chicago (where conductors included Daniel Barenboim, Pierre Boulez, and John Adams), Elgin Symphony Orchestra, the former Green Bay Symphony, and the Northwest Indiana Symphony Orchestra. She holds degrees in viola and jazz performance from the University of Wisconsin-Madison, Northwestern University, and Augustana College. During her doctoral studies she was a member of UW-Madison's graduate Hunt Quartet, coached by members of the Pro Arte Quartet.  Paulson is a member of several contemporary music groups, including SEW (Sound Ensemble Wisconsin) and, in Chicago, Kyle Bruckmann's WRACK and Ken Vandermark's Audio One. With the bluegrass band Milkhouse Radio she has appeared at distinguished jazz venues in Chicago, including the Hyde Park Jazz Fest and the Green Mill. She teaches at Madison Music Foundry, and repairs instruments at Spruce Tree Music. She is also an accomplished player of the Japanese koto. Website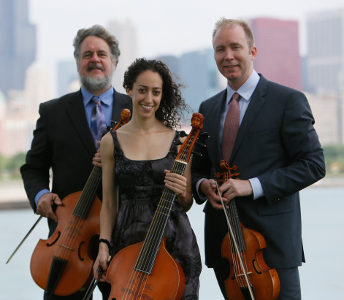 Second City Musick is a consort of viols based in Chicago. Composed of Craig Trompeter, Anna Steinhoff and Russell Wagner, Second City Musick specializes in 16th-18th century music for the viola da gamba consort, bringing this finely crafted chamber music into the lives of modern-day music lovers. Craig, Anna and Russell are leading members of the early music community in Chicago who have founded other ensembles such as the Haymarket Opera Company and Wayward Sisters, and regularly perform with Baroque Band, Callipygian Players, Music of the Baroque, and the Newberry Consort. Website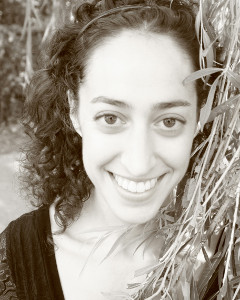 Violist da gamba Anna Steinhoff's "soulful" playing has been described by critics as "the rhythmic heart" of Second City Musick consort. Based in Chicago, she is active with ensembles across the Midwest. In addition to the viola da gamba, she also specializes in baroque and modern cello. She is the principal cellist of Chicago's period instrument orchestra, Baroque Band, and has performed with ensembles such as the Haymarket Opera Company, Newberry Consort, Callipygian Players, Music of the Baroque, Chicago Opera Theater, and Madison Bach Musicians. She is also a founding member of Wayward Sisters, a mixed consort that won the 2011 EMA/Naxos competition and recorded their debut album of music by Matthew Locke in 2012. Steinhoff completed degrees in cello performance from the Oberlin Conservatory and Northwestern University, where her principal teachers were Peter Rejto and Hans Jensen. She recently returned from the Netherlands, where she studied baroque cello with Jaap ter Linden.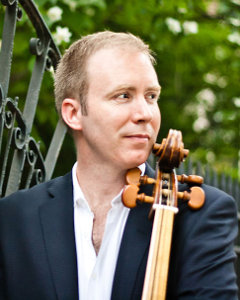 Craig Trompeter, acclaimed cellist and violist da gamba, has performed in concert and over the airwaves with Haymarket Opera Company, Music of the Baroque, the Chicago Symphony, Lyric Opera of Chicago, Chicago Opera Theater, the Cal Players, the Oberlin Consort of Viols, and Great Lakes Baroque. He has performed at the Metropolitan Museum of Art, Art Institute of Chicago, Glimmerglass Festival, Brooklyn Academy of Music, and Valletta International Baroque Festival in Malta. He has appeared as soloist at the Ravinia Festival, the annual conference of the American Bach Society, with the Chicago Symphony Orchestra, and with Music of the Baroque. Trompeter has recorded works of Mozart, Biber, Boismortier, Marais, Handel, Greene, Henry Eccles, and a potpourri of Elizabethan composers on the Harmonia Mundi, Cedille, and Centaur labels. As a modern cellist, he was a founding member of the Fry Street String Quartet. He premiered several chamber operas by John Eaton, performing as actor, singer, and cellist. Website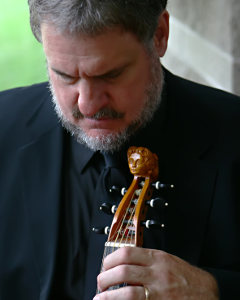 Russell Wagner, viola da gamba, began studies in early music performance with Ben Bechtel at the College-Conservatory of Music in Cincinnati, where he earned a degree in cello performance. As a founding member of the early music group Musica Camerata, he toured throughout the Midwest, making appearances with the Cincinnati Symphony Orchestra and on A Prairie Home Companion. A frequent performer in Chicago's early music community Wagner appears regularly with Haymarket Opera, Second City Musick, the Newberry Consort, Bach Week, Bella Voce, Catacoustic Consort, and Forces of Virtue. Wagner is also a leading restorer of cellos in this country. He began an apprenticeship with Bein & Fushi, Chicago in 1982 and remained there as head of cello restoration until 1994, a period when many of the world's greatest instruments passed through the workshop. He now works from his studio Chicago Celloworks, which he founded in 1994. Website