Improvisations on a Theme
August 21 - September 1, 2013
---
Tom Artin, trombonist, has performed throughout the world with numerous ensembles, including the band from Eddie Condon's, Smithsonian Jazz Repertory Ensemble, Louis Armstrong Alumni All-Stars, and the World's Greatest Jazz Band. He has appeared at leading venues including Michael's Pub, The Iridium, Rome's Alexanderplatz, Cork Opera House, Roy Thompson Hall, and the White House. For several years he was house trombonist at Eddie Condon's in New York, inheriting the seat of the great Vic Dickenson. Mr. Artin leads his own sixteen-piece swing band, the TomCats Jazz Aces, as well as Standard Brass, an adventurous seven-piece ensemble for which he also arranges, and he is a founding member of the co-operative jazz trio We Three. Mr. Artin is the author of Earth Talk: Independent Voices on the Environment; The Allegory of Adventure; and The Wagner Complex.
As an MIT undergraduate, Benjamin Bloomberg studied electrical engineering and computer science. Currently a second-year master's degree student at the MIT Media Lab, Mr. Bloomberg works on new ways of encoding and reproducing 3D sound for live performance. He has been instrumental in assisting composer Tod Machover assemble his crowd-sourced city-wide compositional collaborations (A Toronto Symphony: Concerto for Composer and a City, March 2013; and Festival Symphony, for Edinburgh Scotland, premiering August 27, 2013). Mr. Bloomberg, who sings bass, has been a member of MIT Vocal Jazz Ensemble for two years, and especially appreciates the group's repertoire, tough voice parts, and his colleagues. In May 2011 he received the Sudler Award, one of MIT's two highest awards for seniors involved in the arts.
Violinist Heidi Braun-Hill has participated in numerous chamber music series, including Winsor Music, Apple Hill, Firebird Ensemble, and Radius Ensemble. Since 1999 she has been a soloist in Emmanuel Music's Bach Cantata series and has performed in Peter Sellars/Craig Smith productions in the U.S. and Europe. She has premiered chamber works by Martin Brody, Martin Boykan, Edward Cohen, and Allen Anderson, and has worked closely with composer John Harbison. Ms. Braun-Hill is engaged with many Boston groups, is sought after as a concertmaster, and has made recordings with various groups on the Arsis, Nonesuch, Naxos, BMOP/sound, and Albany labels. She is passionate about arts education and is on the music faculty at Phillips Exeter Academy. She lives in Boston with her husband, Whitacre Hill, and their two children, Finnis and Adelaide.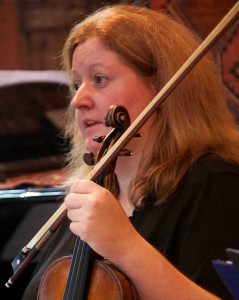 Laura Burns, violinist, is a member of the Madison Symphony Orchestra, where she performs with the Rhapsodie String Quartet, part of MSO's Heartstrings initiative that brings live music to individuals with disabilities. She performs regularly with the Mosaic Chamber Players, Fresco Opera Theater, Oakwood Chamber Players, Quartessence, Wisconsin Chamber Orchestra, and the Oshkosh Symphony. In addition to performing, Ms. Burns teaches violin at Edgewood College and maintains a private violin studio in Oregon, Wisconsin. She recently concluded her term as president of the Independent String Teachers of Madison. She is president elect of the Wisconsin Chapter of the American String Teachers Association. Ms. Burns earned the M.M. degree in violin performance from UW-Madison, where she studied with David Perry.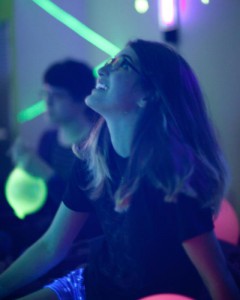 Samantha Fomon is a junior studying Astrophysics at the Massachusetts Institute of Technology. She has also studied music theory and composition for nearly fourteen years. As a soloist, ensemble singer, and choral vocalist, Ms. Fomon has been a member of nearly two dozen distinct ensembles, performing most recently with the MIT Vocal Jazz Ensemble, MIT Chamber Music Society Vocal Ensemble, and the Chorallaries of MIT. Though primarily a singer/songwriter, Ms. Fomon has composed for small ensemble and occasionally writes lyrics for neo-classical and vocal jazz settings. She is an active and award-winning undergraduate poet at MIT and often can be found busking on the streets of New York and Boston as both a vocalist and instrumentalist, accompanying herself and others on ukulele, melodica, and other small instruments.
Earlier this summer John Harbison – composer, pianist, violist, and artistic co-director of the Token Creek Festival – again served as Chair of Composition at Tanglewood (where the revised, final version of his opera The Great Gatsby was presented in concert format), taught at the Aspen Music Festival, and his new work Crossroads, on texts of Louise Glück, premiered at La Jolla Music Society's Summerfest. His complete symphonies, numbering six, have just been released by the Boston Symphony Orchestra, as digital downloads, in conjunction with his receipt of the Horblit award "for distinguished composition by an American composer." Next season will see first performances of his String Trio, for Camerata Pacifica, and The Supper of Emmaus, for Boston's Cantata Singers and Emmanuel Music. Mr. Harbison is recipient of the Pulitzer, MacArthur, and Heinz awards, and is Institute Professor at MIT, where he serves as coach, composer, and arranger for the Vocal Jazz Ensemble.
Violinist Rose Mary Harbison is co-Artistic Director of the Token Creek Festival. She has recorded for DDG, CRI, Koch, Northeastern, and New World. Her releases include John Harbison's Concerto for Violin and Fantasy Duo (with Robert Levin). Among her concert partners have been Leonard Stein, Judith Gordon, Ursula Oppens, Robert Levin, and Eli Kalman. She has appeared as soloist with the Oakland, Milwaukee, and Pittsburgh Symphonies, and has worked directly with many composers, including Aaron Copland and Roger Sessions. She has been guest artist with the Santa Fe, Aspen, Tanglewood, and Berlin Festivals, and she performed with the Los Angeles Philharmonic New Music Group in Vienna's historic Secession Museum. With Rudolph Kolisch she founded the Kolisch Ensemble, and continues to be an advocate for his performance practice, presenting seminars at the Tanglewood and Aspen music festivals. Ms. Harbison taught at Brandeis University and MIT, was named a Scholar at the Radcliffe Institute, was winner of an Ingram-Merrill Award, and is a founding member of Emmanuel Music, Boston, with whom she performed the Beethoven Violin Concerto and, on their ten-season Schubert Series, the Fantasy for Violin and Piano and the Piano Trio in Eb and, on their Schumann series, the Violin Sonata in D Minor. Her Tanglewood performances have included Schoenberg's Violin Concerto, his Phantasy, and John Harbison's Crane Sightings.
Horn player Whitacre Hill was born in Madison, Wisconsin, and spent most of his childhood near Hershey, Pennsylvania. He currently lives in Boston with his wife, violinist Heidi Braun-Hill, and their two children, Finnis and Adelaide. Mr. Hill is a member of Emmanuel Music, and also performs with the Boston Modern Orchestra Project, Boston Pops, Boston Philharmonic, Chamber Orchestra of Boston, the Rhode Island Philharmonic, and the Chameleon Arts Ensemble. Concert tours have taken him throughout the United States, and to Japan, Germany, Spain, France, Monaco, the Netherlands, the UK and soon to Istanbul, Turkey. He can be heard on recordings on the Arabesque, Decca, Albany, Oxingale, Naxos, New World, and Cantaloupe labels. Mr. Hill studied at the Eastman School of Music, Northwestern University, and the Music Academy of the West.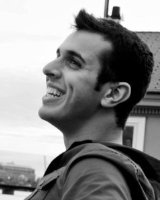 Edan Krolewicz, has been a member of the Vocal Jazz Ensemble since its inception in 2011, and has also served as student director of the ensemble, conducting rehearsals and occasional performances. Originally from Patchogue, New York he studies Computer Science and Management at MIT. He has been one of the student leaders of the Logarhythms, the very popular men's a capella group on campus, and also sang in MIT's longstanding chamber-vocal madrigal ensemble, coached by Jean Rife, in their all-Gesualdo concert. Mr. Krolewicz additionally has been a frequent vocalist for the various small combos sponsored by the MIT chamber music program. During the past spring semester he organized a lecture/discussion at MIT's Killian Hall with Third Stream master Ran Blake.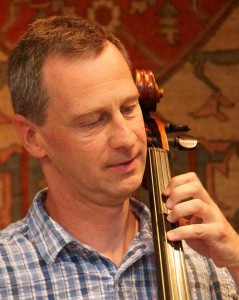 Karl Lavine is principal cellist for the Madison Symphony Orchestra and the Wisconsin Chamber Orchestra. As a member of the Madison Symphony Orchestra's Heartstrings quartet program, he performs in many special needs communities throughout the Madison area. He is also a founding member of the Kepler Quartet, currently recording the complete string quartets of American composer Ben Johnston. Mr. Lavine has also recorded a number of recent compositions, both solo and ensemble, while a member of the Milwaukee-based contemporary music ensemble Present Music. Mr. Lavine has held faculty positions at Luther College, Illinois Wesleyan University, and the UW-Madison Summer Music Clinics. He directs the Chamber Music Program for the Wisconsin Youth Symphony Orchestras, and also maintains a private studio.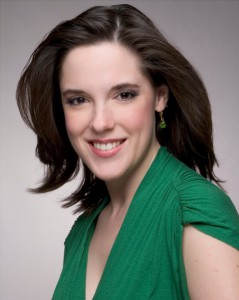 Described by The New York Times as "a soprano of extraordinary agility and concentration" Mary Mackenzie has captured the attention of audiences in New York, Chicago, Wisconsin, Philadelphia, Cleveland and Boston. 
She appears frequently in opera and as concert and recital soloist. A passionate performer of contemporary music, Ms. Mackenzie has worked closely with Pierre Boulez, John Harbison, Richard Danielpour, and James Primosch, and has premiered numerous new works. She has appeared with leading new music groups, including American Contemporary, AXIOM and the New Juilliard ensembles, and the Da Capo Chamber Players. She is a founding member of SongFusion, a New York-based ensemble dedicated to presenting classical and modern art song in innovative ways. Upcoming projects include the premiere recording of John Harbison's Songs After Hours with jazz pianist John Chin.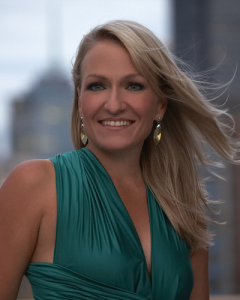 Pianist Molly Morkoski has performed as soloist and collaborative artist throughout the US, Europe, the Caribbean, and Japan. Her playing has been recognized as "strong, profiled, nuanced … beautifully etched" (The New York Times). She has appeared at venues and festivals throughout the world, including Carnegie Hall, Alice Tully Hall, Merkin Hall, Miller Theater, Le Poisson Rouge, Boston's Gardner Museum and Jordan Hall, the Smithsonian, Strasbourg Conservatoire, Teatro Nacional in Santo Domingo, and US embassies in France. Ms. Morkoski has collaborated with musicians including Dawn Upshaw, John Adams, John Corigliano, and David Robertson, and she is a member of the Open End, Meme, and Exponential ensembles. She was a Fulbright scholar to Paris, where she apprenticed with the Ensemble Intercontemporain. The recipient of numerous awards, she holds degrees from UNC Chapel Hill, IU-Bloomington, and SUNY-Stony Brook. Ms. Morkoski is Associate Professor at CUNY's Lehman College. (Website)
The ensemble Open End was formed in 2005 out of several interconnected musical friendships. Equally committed to new chamber music, particularly by composers with no easily-pegged stylistic affiliations, and to free improvisation, the ensemble has performed in the US, France and Italy, and in 2007 was invited for a week-long residency at the Conservatoire National de Région in Strasbourg, France. Open End actively commissions new works, a repertoire that includes a piano trio by Anna Weesner (Albany Records), a string quartet by Andrew Waggoner, funded through a commission from the Redhouse Arts Center in Syracuse (Albany Records), Four Bagatelles by Jesse Jones and Autoritratto by Eric Maestri. Open End appeared this summer in Strasbourg, France and Copenhagen, Denmark as part of festivals hosted by Accroche Note and Ensemble Nordlys. (Website)
Violist Jennifer Clare Paulson is a member of the Madison and Green Bay symphony orchestras. In addition to performing in regional orchestral and chamber music settings she is also a member of several new music ensembles based in Chicago, including Kyle Bruckmann's Wrack, which recently won a Chamber Music America New Jazz Works grant to support future projects. Ms. Paulson plays with Sound Ensemble Wisconsin, the bluegrass band Milkhouse Radio, and Ken Vandermark's Midwest School Project (Chicago). This fall she will perform with them at the Hyde Park Jazz Fest, and in the winter has a return engagement at The Green Mill jazz club in Chicago. She currently teaches at Madison Music Foundry, is an apprentice at Spruce Tree Music, learning to repair and restore new and vintage string instruments, and is an accomplished Japanese koto player.
Allison Schaffer was born and raised in Madison, Wisconsin. Always interested in the dramatic, her formal career in theater began at age 10, when she joined the Madison Young Shakespeare Players, participating in more than 25 productions with them (including Bolingbroke (Richard II), Othello, Kent (King Lear), Cymbaline, Lady Macbeth, and Juliet). She is a graduate of the University of Minnesota/Guthrie Theater BFA Actor Training Program, where notable roles included the Queen in Cymbeline, Ilsa in Spring Awakening, and Atossa in The Women of Persia. Ms. Schaffer also studied at the Globe Theater in London, culminating in a performance as Hermia in A Midsummer Night's Dream. She has worked at Great River Shakespeare and American Players Theater, and currently resides in Chicago, where she works as both an actor and a graphic artist.
John Schaffer, classical guitarist, theorist, recording engineer, and jazz bassist, appears regularly with leading jazz players in this region, including the Rand Moore Quartet, Jan Wheaton Quartet, Doug Brown & Michelle DuVall duo, pianists Paul Muench, Peter Lundberg, Dave Stoler, and Johannes Wallman, guitarists Doug Brown, Cliff Fredrickson and Vince Jessie, and the Madison Mellophonium Jazz Orchestra. Dr. Schaffer holds degrees from Wayne State University and Indiana University. After fifteen years as Director of the UW-Madison School of Music, he now returns to the faculty as professor of music theory, where his work focuses on the analysis of contemporary music and on artificial intelligence applications in music. He served two terms on the accreditation board of the National Association of Schools of Music and is in frequent demand as an independent program consultant throughout the U.S.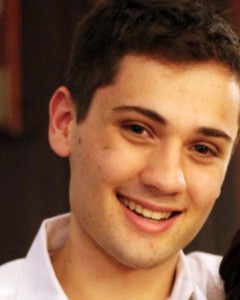 Matthew Starr, the newest member of Vocal Jazz Ensemble, is a junior from Scarsdale, NY who is studying math and computer science at MIT. The fall term will be his second semester in VJE and only his second year singing. Prior to MIT, Mr. Starr split his time between playing the cello in his high school orchestra and leading a boat as a coxswain for his school's crew team. In addition to the VJE, he sings counter-tenor in MIT's men's a cappella group, the Logarhythms. He has also participated in several other on-campus singing groups: the Ohms, the Toons, and the Muses. In VJE he sings both tenor and bass in ensemble numbers, and has quickly developed an affinity for melancholic, story-telling solo songs.
A native of Green Bay, Todd Steward toured with the LaCrosse Blue Stars Drum & Bugle Corps and the U.S. Continental Army Band before moving to Madison, where he performed with many groups over the past 30 years. He plays regularly with The Stellanovas and The Big Show: Sinatra Review. He has appeared with Brad Pregeant & Lynnea Godfriaux, the Michael B.B. Quartet, the Madison Jazz Orchestra, the CTM Theater Orchestra, the Ed-Anders Quartet, the Peter Lundberg Trio with Jan Wheaton, guitarist Cliff Frederickson, the Ken Wheaton Trio, Acoustic Moon, and The Dry Martinis. He also traveled the world performing in cruise-ship orchestras, and has been a Google driver for its Street View project. Mr. Steward recently completed the associate degree in Paralegal Studies, and currently works at Ameriprise Insurance Co.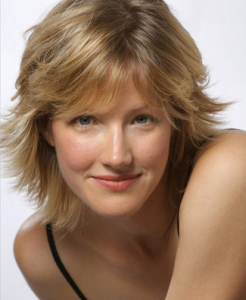 Praised for her vibrant lyricism, fresh interpretations and expressive performances, cellist Caroline Stinson is sought after by orchestras and fellow musicians in the US, Canada and Europe as a soloist, recitalist and chamber musician for concerts of both traditional and contemporary repertoire. Ms. Stinson's solo invitations include the Museum of Modern Art, Poisson Rouge, and Bargemusic in New York; Cité de la Musique Strasbourg and the Lucerne Festival in Europe, and the Centennial Centre and Winspear Halls in Canada. Ms. Stinson's début CD, Lines (Albany), was released in 2011, and she has over a dozen chamber music recordings to her credit. She is a also a member of the New York-based Lark Quartet, Open End Ensemble, and the Chroma Piano Trio, is co-Artistic Director of the Weekend of Chamber Music in NY. She teaches cello and chamber music at The Juilliard School in New York City. (Website)
The MIT Vocal Jazz Ensemble was formed in the spring of 2011, the first and only vocal jazz performance group at the institute. Coached since its inception by Institute Professor John Harbison, the ensemble focuses each semester on one or two composers, exploring both well-known songs and "hidden gems." In the mix each semester are also a few modern compositions and arrangements, by Harbison and by student members of the ensemble. The ten singers, each of whom passes a rigorous audition process by peers, have quickly risen to notoriety not only on campus but throughout Boston. Recent performance opportunities included a professional recording, with the Festival Jazz Ensemble, of the MIT school song and "A Rhumba for Rafael Reif" (MIT's president), as well as an appearance in May with the Boston Pops at Boston's Symphony Hall.
Characterized as "the gifted practitioner of a complex but dramatic and vividly colored style" (The New Yorker) composer Andrew Waggoner's music has been commissioned and performed by individuals and organizations including the Academy of St. Martin's-in-the-Fields, Los Angeles Philharmonic, the Saint Louis, Denver, Syracuse, and Winnipeg Symphonies, the Cassatt, Corigliano, Miro, and Degas Quartets, California EAR Unit, and pianist Gloria Cheng. His numerous grants and prizes include those from Yaddo, Meet the Composer, a Guggenheim Fellowship, and an Academy Award from the American Academy of Arts and Letters. His works can be heard on CD from the Albany, Centaur, CRI, and Fleur De Son labels. In addition to concert music, Mr. Waggoner has also composed extensively for theatre and for film, and is an active violinist. He is Composer-in-Residence at the Setnor School of Music of Syracuse University. (Website)
Boston native Emily Wean is a founding member of the Vocal Jazz Ensemble, joining as a freshman, in its first semester, during her first year at MIT. She also performs in the MIT Chamber Music Society Vocal Ensemble. In addition, Ms. Wean is a member of the Chorallaries of MIT, for whom she also writes and performs in their popular and notorious skits, bringing to them her extensive early experience in musical theater, having mastered before college an alarming percentage of the Julie Andrews repertoire. Now a senior, Ms. Wean is majoring in Linguistics, studying the specifics of second and third language acquisition in toddlers, as well as the variation and change of American-English dialects. (Travelling to Wisconsin may provide new material for these studies.)