Twenty-Fifth Anniversary Season
August 23-31, 2014
---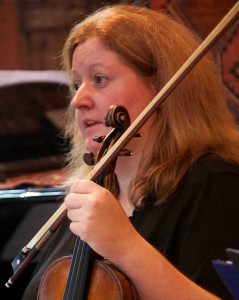 Laura Burns, violin, is a member of the Madison Symphony Orchestra, where she also performs with the Rhapsodie String Quartet, part of the Madison Symphony's Heartstrings initiative that brings live interactive music programs to adults and children with disabilities. She has performed at the Token Creek Chamber Music Festival and with many local groups including the Wisconsin Chamber Orchestra, Mosaic Chamber Players, Oakwood Chamber Players, and the Quartessence String Quartet. A dedicated pedagogue, she has taught middle and elementary school strings in Madison and Oregon, and has also taught and conducted at the University of Wisconsin Summer Music Clinic and the Prelude Music Academy. Ms. Burns received a double bachelors degree, with honors, in music education and violin performance from UW Madison in 1998, and, as a student of David Perry, she completed the master of music degree in violin performance in 2007. She is on the faculty at Edgewood College and also teaches chamber music in Oregon, Wisconsin. (Photo: Brynn Bruijn)
Fanfare Magazine hailed pianist Ya-Fei Chuang's "delicacy and fluidity of touch…this version (live recording of the Mendelssohn Concerto No. 1) now sits at the top of the pile of Mendelssohn Firsts, alongside Perahia, Serkin, and John Ogdon." Ms. Chuang has appeared at numerous international festivals, among them Beethoven Festival (Warsaw), Taipei International Music Festival, European Festival (Stuttgart), Bach Festival (Leipzig), those of Ruhr, Schleswig-Holstein, Ravinia, Sarasota, Gilmore, Tanglewood. She has performed as duo partner with concertmasters of the Berlin Philharmonic, LA Phil, and with many principle players of the Boston Symphony, Berlin Philharmonic, Philadelphia and Cleveland Orchestra, and with Pierre Amoyal, Alban Gerhardt, Clive Greensmith, Kim Kashkashian, and regularly with Steven Isserlis and Robert Levin. Recent engagements include with the City of Birmingham Symphony Orchestra, the Malaysian Philharmonic, at the Berlin Philharmonic Hall, Queen Elisabeth Hall in London, Opera House Tel Aviv, National Concert Hall in Taipei, in Hong Kong, Salzburg, South America and throughout the US; and on forte piano with Boston Baroque, Cologne Chamber Orchestra, Orchestra of the Age of Enlightenment, and Philharmonia Baroque. She is on the faculty of the Boston Conservatory and gives master classes throughout the US, Europe and Asia, including at the Mozarteum, Salzburg.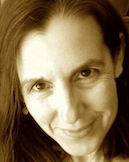 Pianist Judith Gordon gave her debut recital at the Metropolitan Museum of Art in 1990. She has performed concertos by Mozart, Ravel and Saint-Saëns with the Boston Pops Orchestra, and by Bach, Schumann, Rachmaninoff, Hindemith, Berg, Boulez, and more, with ensembles that include the Saint Paul Chamber Orchestra, Boston Modern Orchestra Project and Pro Arte Chamber Orchestra. She has premiered music by Martin Brody, Alan Fletcher, John Harbison, Lee Hyla, Libby Larsen, Peter Lieberson, Salvatore Macchia, James Matheson, James Primosch, Donald Wheelock, and many others, and in 2015 will record solo piano works of Harbison for Bridge Records. In concert and on recordings Gordon has collaborated with an exceptionally wide range of artists, among them singers Kiera Duffy, Janice Felty, Mary Nessinger, Lorraine Hunt Lieberson, Lisa Saffer, William Hite, and James Maddalena; cellists Andres Diaz, Yo-Yo Ma, and Rhonda Rider; violists Cynthia Phelps, Marcus Thompson, and Roger Tapping; violinists Rose Mary Harbison, Movses Pogossian, and Andrew Kohji Taylor; flutists Fenwick Smith and Adam Kuenzel; pianists Robert Levin, and Peter Serkin; Imani Winds, and the Borromeo, Daedalus, and Lydian String Quartets. Gordon studied with Patricia Zander at the New England Conservatory of Music, where she received an Outstanding Alumni Award in 2009. Currently an associate professor at Smith College, she appears as guest-artist and teacher at festivals such as Apple Hill, Bard, and Bennington, at ChatterABQ in New Mexico, and in Washington County, New York, where she is a consulting director of Music from Salem. In 1997 she was named 'Musician of the Year' by the Boston Globe.
Earlier this summer John Harbison – composer, pianist, and artistic co-director of the Token Creek Festival – again served as Chair of Composition at Tanglewood. Last season the consortium commission Crossroads received numerous first performances (including the Orchestra of St. Lukes, St. Paul Chamber Orchestra, Winsor Music, Apple Hill, and Chamber Music Northwest). Other premieres included Four Encores for Stan (Minnesota Chamber Music Society), The Right to Pleasure (Network for New Music), and The Supper of Emmaus (Cantata Singers and Emmanuel Music). Next season sees first performances of his String Trio (Camerata Pacifica) and For Violin Alone (for Jennifer Koh). New recordings soon to be released include John Harbison (chamber works by Camerata Pacifica, Harmonia Mundi); Albany Symphony's program of new orchestra works (Albany Records), Songs After Hours (Mary Mackenzie and her jazz combo), and the complete piano music, performed by Judith Gordon. Mr. Harbison is recipient of the Pulitzer, MacArthur, and Heinz awards, and is Institute Professor at MIT, where he serves as coach, composer, and arranger for the Vocal Jazz Ensemble. (Photo: Julian Bullitt)
Violinist Rose Mary Harbison is co-Artistic Director of the Token Creek Festival. She has recorded for DDG, CRI, Koch, Northeastern, and New World. Her releases include John Harbison's Concerto for Violin and Fantasy Duo (with Robert Levin). Among her concert partners have been Leonard Stein, Judith Gordon, Ursula Oppens, Robert Levin, and Eli Kalman. She has appeared as soloist with the Oakland, Milwaukee, and Pittsburgh Symphonies, and has worked directly with many composers, including Aaron Copland and Roger Sessions. She has been guest artist with the Santa Fe, Aspen, Tanglewood, and Berlin Festivals, and she performed with the Los Angeles Philharmonic New Music Group in Vienna's historic Secession Museum. With Rudolph Kolisch she founded the Kolisch Ensemble, and continues to be an advocate for his performance practice, presenting seminars at the Tanglewood and Aspen music festivals. Ms. Harbison taught at Brandeis University and MIT, was named a Scholar at the Radcliffe Institute, was winner of an Ingram-Merrill Award, and is a founding member of Emmanuel Music, Boston, with whom she performed the Beethoven Violin Concerto and, on their ten-season Schubert Series, the Fantasy for Violin and Piano and the Piano Trio in Eb and, on their Schumann series, the Violin Sonata in D Minor. Her Tanglewood performances have included Schoenberg's Violin Concerto, his Phantasy, and John Harbison's Crane Sightings. (Photo: Brynn Bruijn)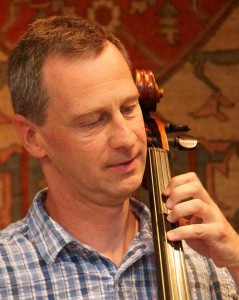 Karl Lavine is principal cellist for the Madison Symphony Orchestra and the Wisconsin Chamber Orchestra. He is also Chamber Music Program Director for the Wisconsin Youth Symphony Orchestras. As a member of the Madison Symphony Orchestra's Heartstrings Quartet Program, Mr. Lavine performs in many special needs communities throughout the Madison area. He is also a member of the Kepler Quartet, currently recording the complete string quartets of American composer, Ben Johnston for New World Records. As a past member of the Milwaukee based new music ensemble Present Music, Mr. Lavine has recorded many recent compositions with the ensemble as well as contemporary solo repertoire. A regular participant at the Token Creek Festival he has held faculty positions at Luther College and Illinois Wesleyan University and is currently teaching a private studio in Madison. (Photo: Brynn Bruijn)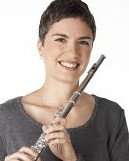 Flutist Dawn Lawler is an active performer and teacher in the Madison area. She served as a Lecturer in Flute at UW Platteville from 2011-2013, and at UW Madison in the spring of 2010. She was also an Artist-in-Residence with the Wingra Woodwind Quintet at UW Madison from 2008-2010. Ms. Lawler was a semifinalist in the 2006 National Flute Association Young Artist Competition, as well as prizewinner of the 2004 James Pappoutsakis Memorial Solo Flute Competition in Boston. She has performed with the Madison Symphony Orchestra, the Wisconsin Chamber Orchestra, the Dubuque Symphony, the New England Philharmonic, the Hingham Symphony, the Texas Festival Orchestra, and as the flutist for the Latin American group Sotavento. Ms. Lawler has toured throughout the United States, Mexico, Japan, and Europe, including performing at the International Woodwind Quintet Festival in France in 2009. Her principal teachers include Marianne Gedigian, Marya Martin, Stephanie Jutt, and Jeani Foster.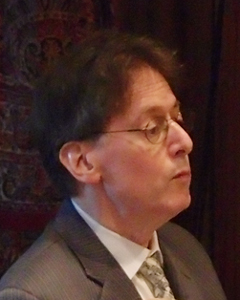 Pianist Robert Levin has been heard through­­out the United States, Europe, Australia and Asia. His solo engagements include the orchestras of Atlanta, Berlin, Birmingham, Bos­ton, Chicago, Cleveland, Detroit, Los Angeles, Mon­­­treal, Philadelphia, Toronto, Utah and Vienna on the Steinway with such conductors as Semyon Bychkov, James Conlon, Bernard Hai­tink, Sir Neville Mar­riner, Seiji Ozawa, Sir Simon Rattle and Esa-Pekka Salonen. On period pianos he has appeared with the Academy of Ancient Music, the English Baroque Soloists, the Handel & Haydn Society, the London Classical Players, the Orchestra of the Age of Enlightenment and the Orchestre Révo­lu­tion­naire et Ro­man­tique, with Sir John Eliot Gardiner, Chris­topher Hogwood, Sir Charles Mackerras, Nicholas McGe­gan, and Sir Roger Nor­rington. Renowned for his impro­vised embel­lish­ments and cadenzas in Classical period repertoire, Robert Levin has made recordings for Bridge, DG Archiv, CRI, Decca/London, Deutsche Gram­­mophon, Deutsche Harmonia Mundi, ECM, Hyperion, Klavierfestival Ruhr, New York Philomusica, Nonesuch, Philips and SONY Classical. These include a Mozart concerto cycle for Decca/London with Chris­topher Hogwood and the Academy of An­cient Music; a Beethoven concerto cycle for DG Archiv with John Eliot Gardiner and the Orchestre Révolutionnaire et Roman­tique (including the world premiere recording of Beethoven's arrangement of the Fourth Concerto for piano and string quintet); and the complete Bach harpsichord concertos with Helmuth Rilling as well as the six English Suites (on piano) and both books of the Well-Tempered Clavier (on five keyboard instruments) as part of Hänssler's 172-CD Edition Bach­akademie. The first recording of a Mozart piano sonata cycle was released by Deutsche Harmonia Mundi in 2006, and his recording of the complete piano music of Henri Dutilleux was issued by ECM in 2009. A passionate advocate of new music, Robert Levin has commissioned and premiered a large number of works, including Joshua Fineberg's Veils (2001), John Harbison's Second Sonata (2003), Yehudi Wyner's piano concerto Chiavi in mano (Pulitzer Prize, 2006), Bernard Rands' Preludes (2007) and Thomas Oboe Lee's Piano Concerto (2007). Earlier this year Bridge Records released a CD that includes his performances of Bernard Rands' Preludes and Impromptu as well as his Espressione IV with pianist Ursula Oppens, and Hyperion issued the complete Beethoven sonatas and variations for piano and cello with Steven Isserlis.
Robert Levin's active career as a chamber musician includes a long association with the violist Kim Kashkashian. He appears frequently with his wife, pianist Ya-Fei Chuang, in duo recitals and with orchestra. After more than a quarter century as an artist faculty member at the Sarasota Music Festival he succeeded Paul Wolfe as Artistic Director in 2007.
In addition to his performing activities, Robert Levin is a noted theorist and musicologist and is the author of a number of articles and essays on Mozart. A member of the Akademie für Mozartforschung, his comple­tions of Mozart fragments are published by Bärenreiter, Breitkopf & Härtel, Carus, Peters, and Wiener Urtext Edition, and recorded and performed throughout the world. His completion of the Mozart C-minor mass, commissioned by Carnegie Hall, was premiered there in January 2005 and has since been recorded and widely performed. Robert Levin is President of the International Johann Sebastian Bach Competition (Leipzig, Germany) and a member of the American Academy of Arts and Sciences. From 1993 to 2013 he was the Dwight P. Robinson, Jr. Professor of the Humanities at Harvard Uni­versity. (Photo: Tom Artin)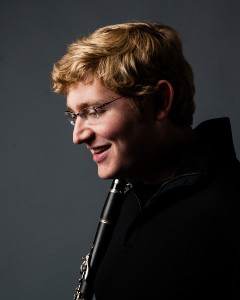 Joseph Morris is an emerging clarinetist equally at home as soloist, chamber musician and orchestral player. The 2013-14 season saw him performing alongside Jean-Yves Thibaudet in concert with the Colburn Chamber Music Society, with pianist Christopher Taylor in a live broadcast on Wisconsin Public Radio, and appearing as soloist with the Downey Symphony, Burbank Philharmonic, and with the Colburn Orchestra in a performance of John Adams' Gnarly Buttons directed by the composer as part of the LA Philharmonic's Minimalism Festival.
Mr. Morris joined the Madison Symphony Orchestra as Principal Clarinetist in 2013 (at the age of 22) and has received critical acclaim for his performances with the orchestra. He also performs as Principal Clarinet of the Madison Opera and the Madison Ballet. He appeared as Guest Principal Clarinet of the Boise Philharmonic and has performed with the Grand Rapids Symphony, Santa Barbara Symphony, and New World Symphony. His festival appearances include Aspen, Music Academy of the West, the National Orchestral Institute, and the National Repertory Orchestra.
A laureate of numerous competitions, Mr. Morris has been awarded first prize in the Pasadena Showcase House for the Arts Competition, the Hennings-Fischer Foundation Competition, the Downey Symphony Young Artist Competition, the Music Teacher's National Association Solo Competition, and concerto competitions at the Music Academy of the West, the Thornton School of Music, and the National Repertory Orchestra. He was a semifinalist in the fifth Carl Nielsen International Competition in Odense, Denmark in 2013. Mr. Morris performs as part of the Colburn Chamber Music Society and has collaborated with musicians including John Perry, Andres Bain, Richard Beene, and Jean-Yves Thibaudet. As part of the Accord Quintet, he was awarded the Honorable Mention Prize in the finals of the 2012 Coleman National Chamber Music Competition.
An advocate of new music, Mr. Morris has recorded Frederick Lesemann's Alleluia... in domo per saecula for solo clarinet, soprano, and brass ensemble. He worked extensively with the USC Contemporary Music Ensemble under the direction of Dr. Donald Crockett, and was named the USC Composition Department's Most Valuable Performer in 2010.
Mr. Morris is on the Clarinet Faculty at the Luzerne Music Center, where he also performs in the Luzerne Chamber Music Festival and the Faculty Artist Series. He has maintained successful clarinet studios in San Jose and Los Angeles, California, as well as in Madison, Wisconsin. Dedicated to music education, he received a Teaching Fellowship from the Colburn Conservatory of Music.
Joseph received a Professional Studies Certificate from The Colburn Conservatory of Music in 2014, where he studied with renowned professor Yehuda Gilad. He graduated from the USC Thornton School of Music in May 2012, where he received the prestigious Presidential Scholarship. He has performed in masterclasses for Martin Fröst and has studied extensively with Richie Hawley, Bil Jackson, Mark Brandenburg, and Fred Rast. www.joemorrisclarinet.com (Photo: Cheryl Savan)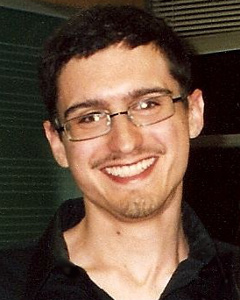 Jeffrey Stanek, composer, lives in Madison. He is a recipient of artist fellowships from The MacDowell Colony, Tanglewood, and the Virginia Center for Creative Arts; national awards from ASCAP, BMI, and the National Federation of Music Clubs; and the CEMJKO International Electroacoustic Music Prize. Locally, he's a past winner of the Madison Symphony Orchestra Marian Bolz Prize and WYSO Concerto Competition, and the Wisconsin Alliance for Composers student composition contest; the Wisconsin Chamber Orchestra gave the first professional performance of his music at Concerts on the Square in 1998. Jeff freelances as a pianist and copyist and directs the VSA Choir of Madison for adults with disabilities. He's been involved in education initiatives in composition including Kids Compose, twice chairing the Madison Area Piano Teachers Assoc. Piano Composition Festival, and co-founding Lyre Power, which has presented workshops in composition and improvisation at Edgewood College. Jeff holds a Bachelor of Music with high distinction from Indiana University. An audience member of the Token Creek Chamber Music Festival since the '90s, Jeff serves on the Board and manages the Festival's website. He is also a former summer student of John Harbison (Tanglewood) and Karl Lavine (UW-Whitewater Strings Camp).