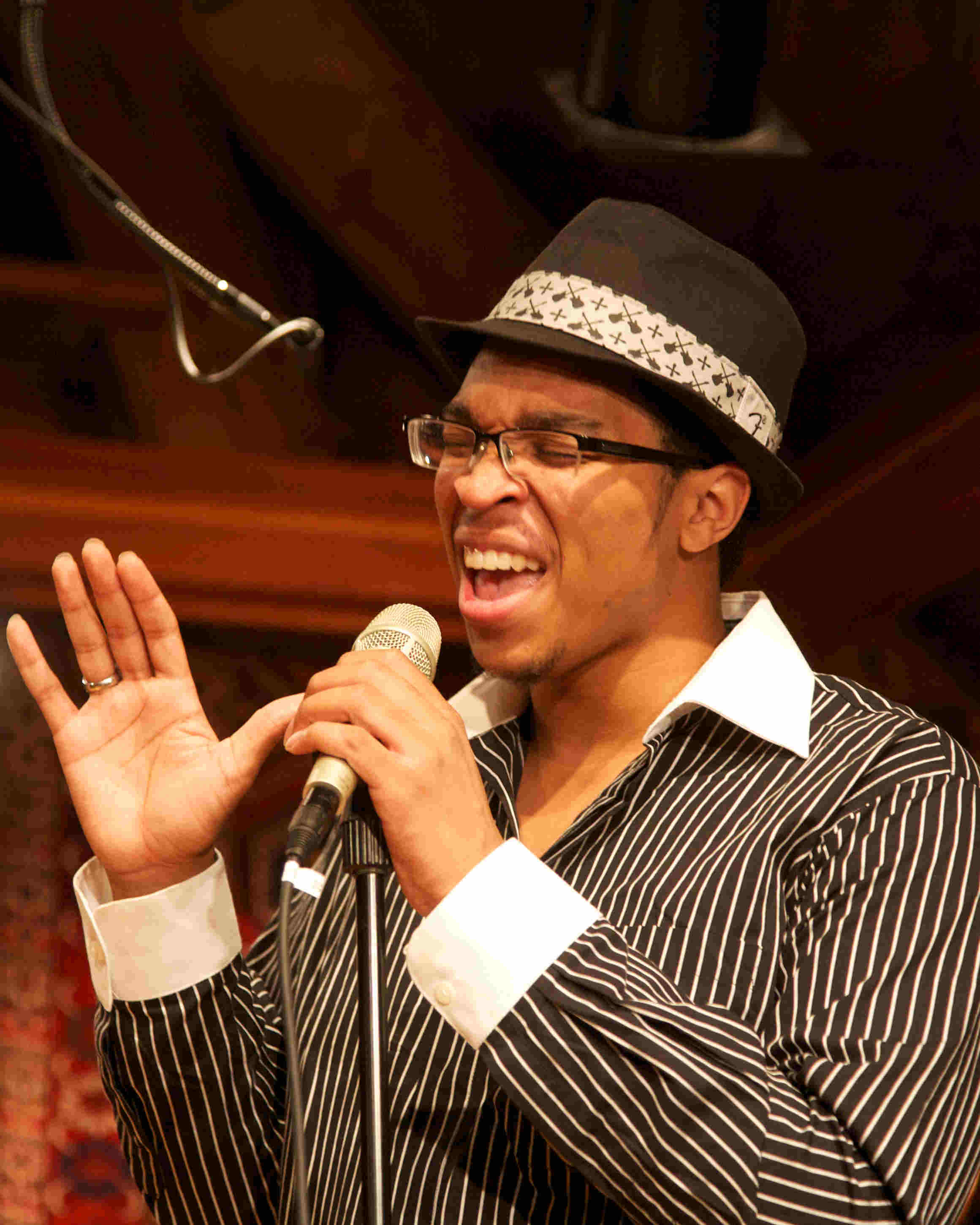 Ricky Richardson – Cambridge-based singer, songwriter, lyricist, and educator – is thrilled to return to the Token Creek Jazz Festival.
From an early age, Ricky found a natural outlet in music. He grew up with the sounds of gospel, soul, and R&B in his hometown of Memphis, TN and loved to sing along with the radio and the church choir alike. He explored the classical world of music through the violin for six years before choosing to pursue voice in college. While at MIT, Ricky expanded his music-making capabilities as a member of several groups, including the Gospel Choir, the Chamber Chorus, and the Vocal Jazz Ensemble.
A student of composer John Harbison, vocalist Kris Adams, and pianist Harvey Diamond, Ricky performs with thoughtful simplicity, unbridled enthusiasm, and emotional honesty. As a lyricist and songwriter, he creates nuanced worlds of sound and meaning and explores sentiments, landscapes, and perspectives that leave listeners feeling transported. He believes that making music opens a door to understanding yourself and others more clearly. Through his artistry, Ricky seeks to bring that sense of connectedness and hope to every audience.